NMS Mod Manager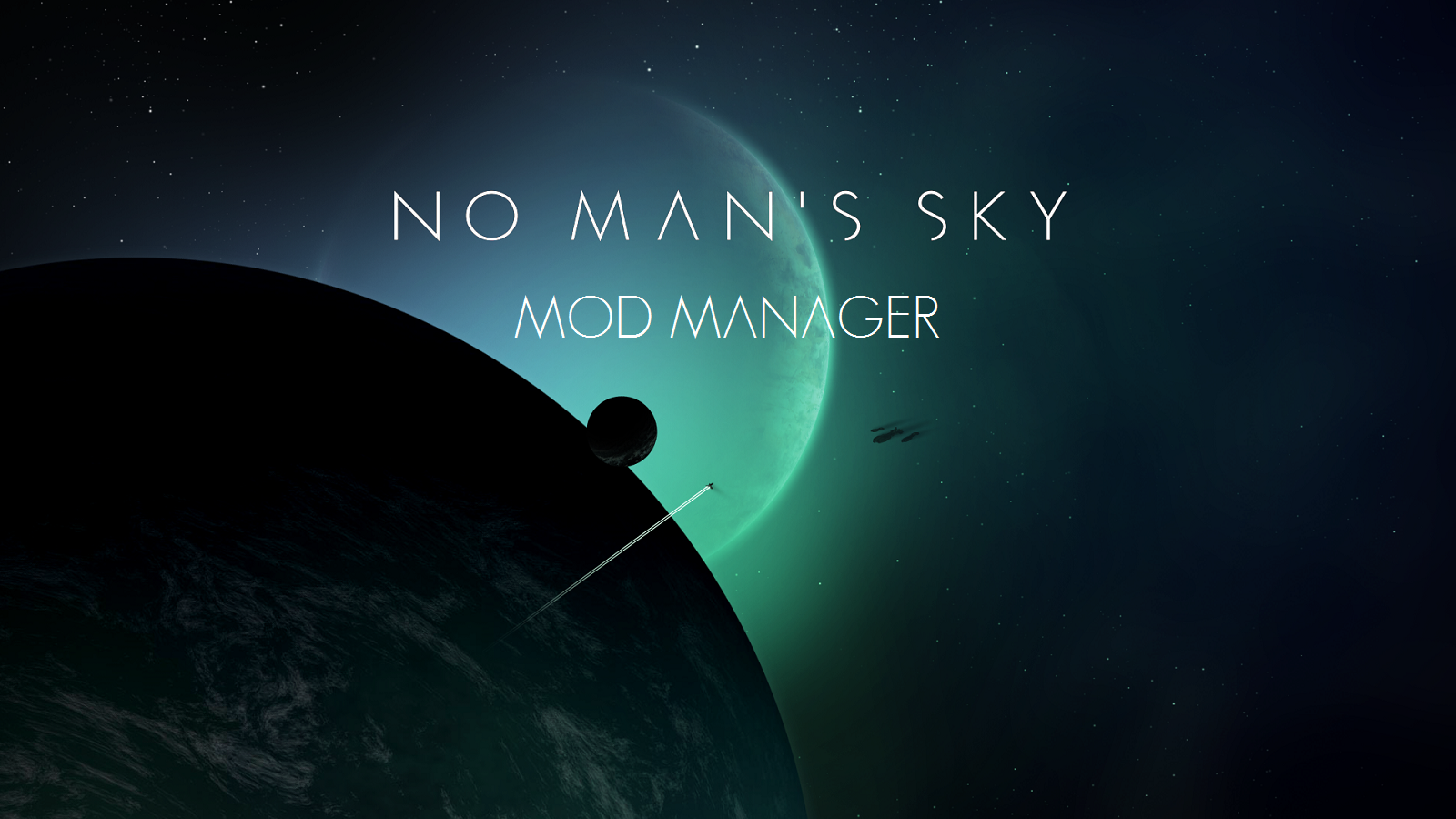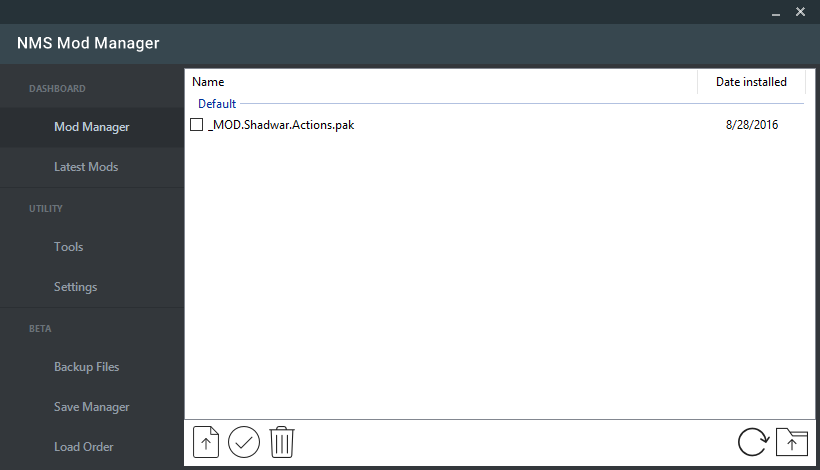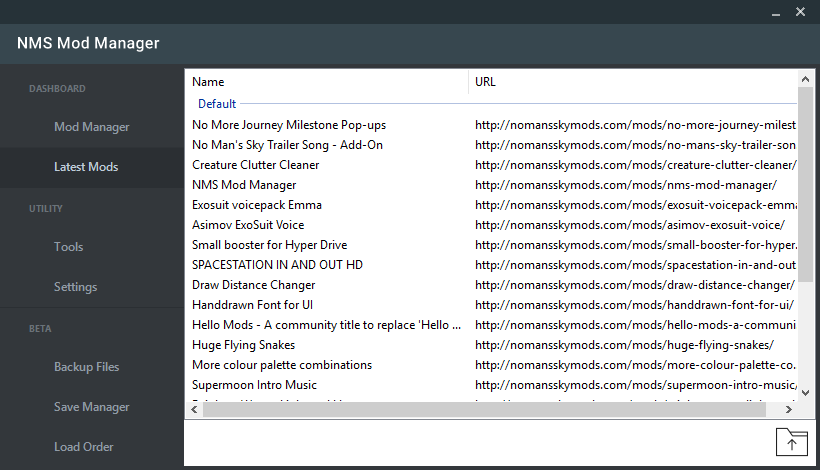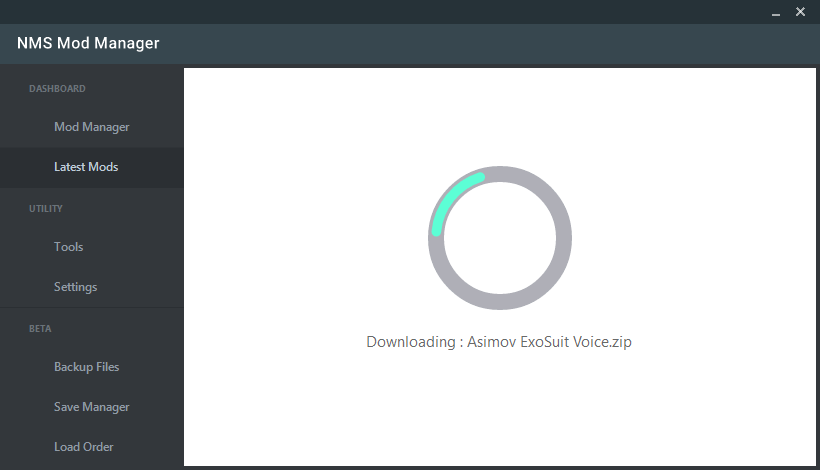 * I'll be fixing bugs / releasing 1.4 very soon along with adding requested features. Sorry about the inactivity, I've been busy with a few things.
Mod Manager
Easily install / uninstall mods with a single click
Built in multi-selection to mass uninstall mods
Download the latest mods directly from videogamemods.com/nomanssky ( Auto installation will be supported in 1.4 )
Launcher Features
Automatic updates
Offline mode
Upcoming Features
Backup files
Save manager
Community tools
If you run into any issues feel free to PM me.
This tool uses ConfuserEx by yck1509
Installation 
Extract the archive onto your desktop and run Mod Manager Launcher.exe
If the launcher is unable to locate the main NMS folder you will be asked to set a path manually
Troubleshooting
Installation errors
Close NMS Mod Manager.exe 
Open Task Manager to ensure that the manager has shutdown
Run Mod Manager Launcher.exe as administrator
( Optional ) If needed, whitelist the launcher or disable your antivirus
Updating mods list / download loop
This is most likely caused by your antivirus or firewall blocking out NMS Mod Manager.
Version 1.3
Standalone Launcher
The standalone launcher has been rewritten and compressed to a smaller size
All files will be downloaded to the NMS Mod Manager folder on the desktop
Version 1.1
Automatic updates
View & download the latest mods directly from the latest mods tab
NMS Mod Manager will automatically check for updates each time it starts up
Version 1.0
Simple features implemented
Install & uninstall mods with ease
Built in path detection ( Supports Steam / GOG / any custom directory )
Ability to manually override the set path
RATING
Updated
September 11, 2016
RATING
Updated
September 11, 2016