TAXI DECAL FOR DOMINUS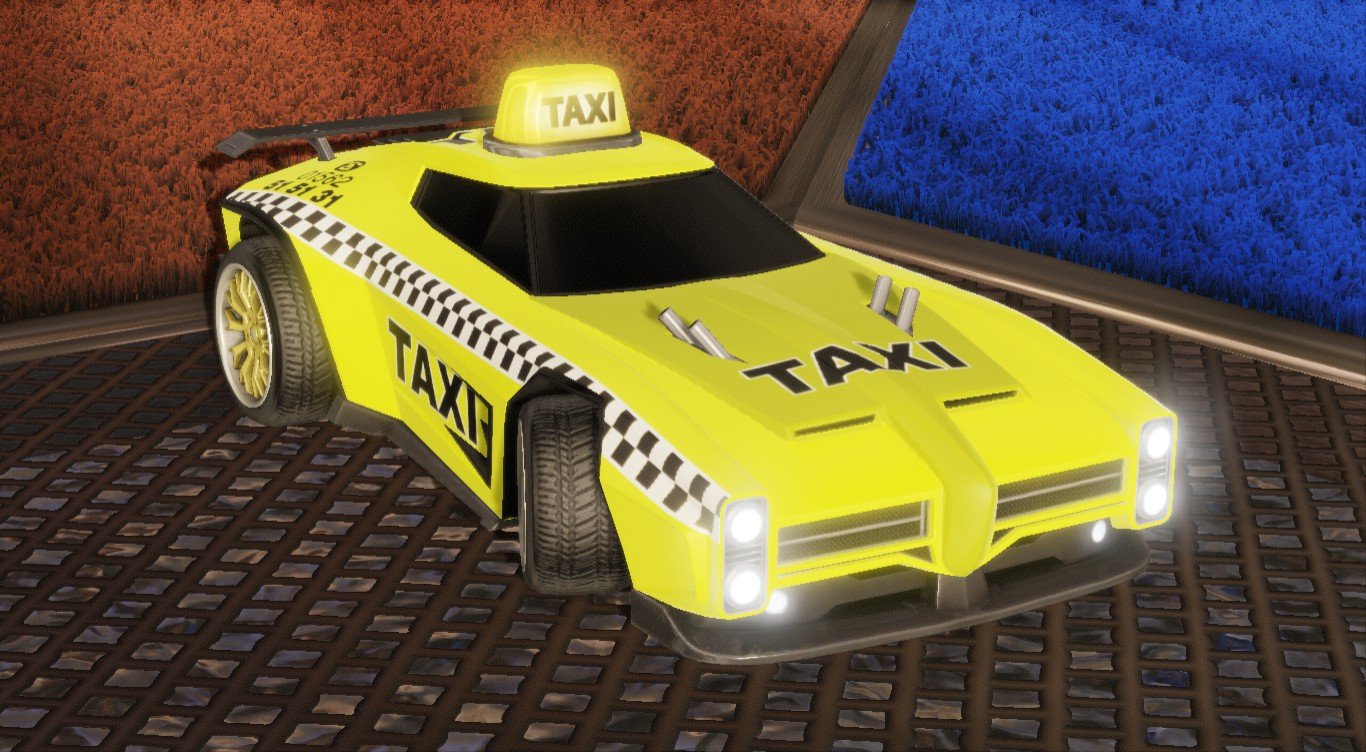 Plz feel free for any suggestions to improve this design.
THANK YOU.
Open up uMod and boot up Rocket League when the game has loaded up go back to uMod make sure you have global hook on and click on add game and select the RocketLeague application on the 'Main' tab. Then right click on the empty box under 'Title' and select 'Open texture/package and select the file you just downloaded and select the Images and press ''Ok' x 2. Go back in to Rocket League and the textures should be loaded.