Apolo God of The Sun (SSOnline)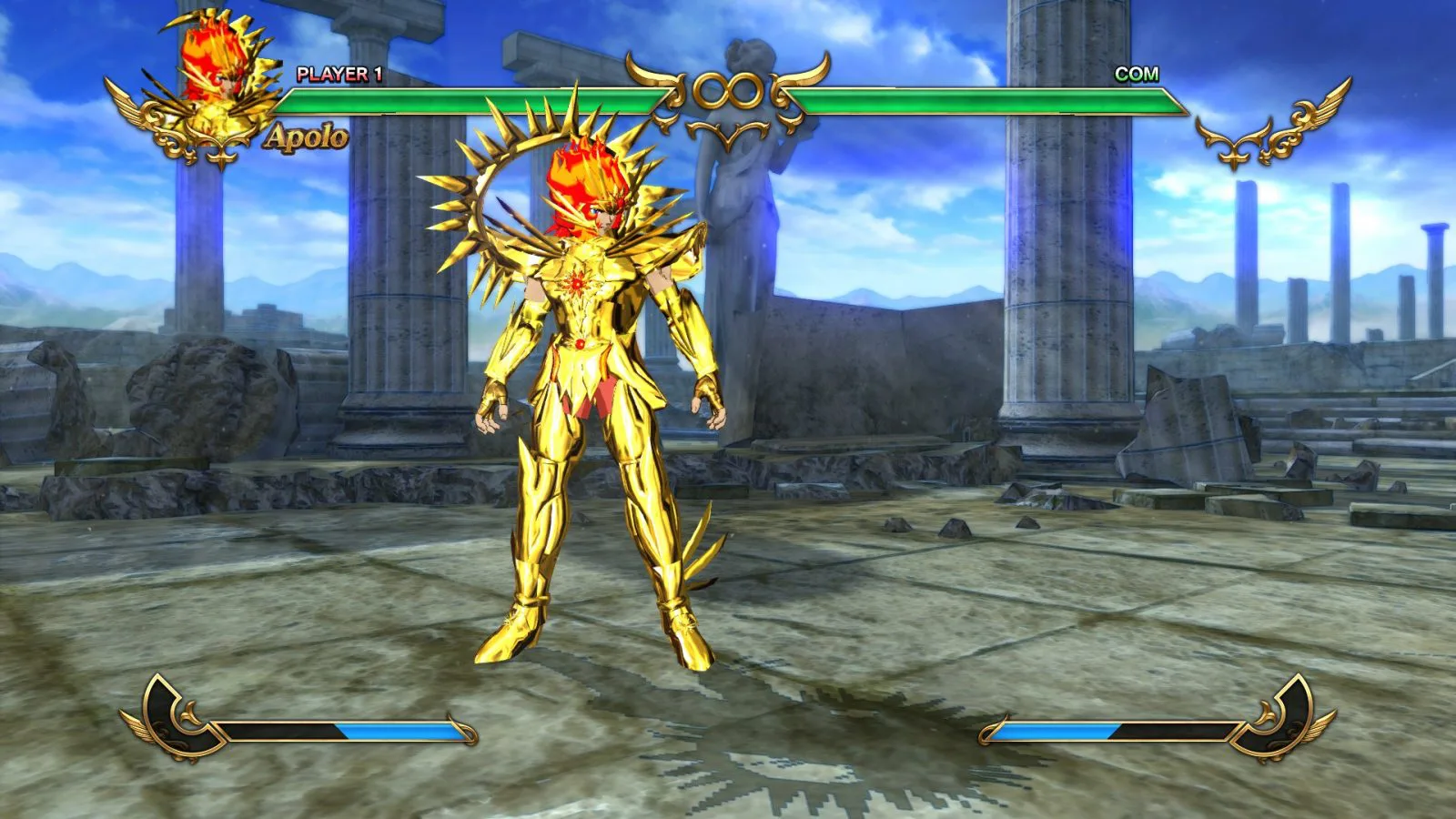 Is one of the antagonist deities featured in the universe of Saint Seiya, authored by Masami Kurumada, that was later adapted to Anime. He was created by Kurumada based on the mythological persona of the same name.
Read more:
https://saintseiya.fandom.com/wiki/Apollo
(Fanfic) After his previus encounter ...Due some side changes in the past holy war,caused by Goddess Ker. Seiya was again cursed by the sword of Hades, this time he was saved by Shaina, the others recovered their memories, thanks to Poseidon, who awoke by the power of the Gold Saints when they were released from the prison by Lyfia and the blood of Athena, who confronted her sister, Artemis... 
As the Gold Saints finally arrived to the Olympus, they were dispersed by the power of Dionysus, sending them to different locations.
Mu managed to save Shura and Dohko from the god of Chaos tecnique.  While Aioros, Aioria and Aldebaran ended up in front The temple of Apolo...   This time Seiya got the Sagittarius god cloth from Aioros  to defy Apolo and win once for all. 
RATING
Credit given to modders
Draconis
Categories
RATING
Credit given to modders
Draconis
Categories