Dragon Ball Go Frames and Stamps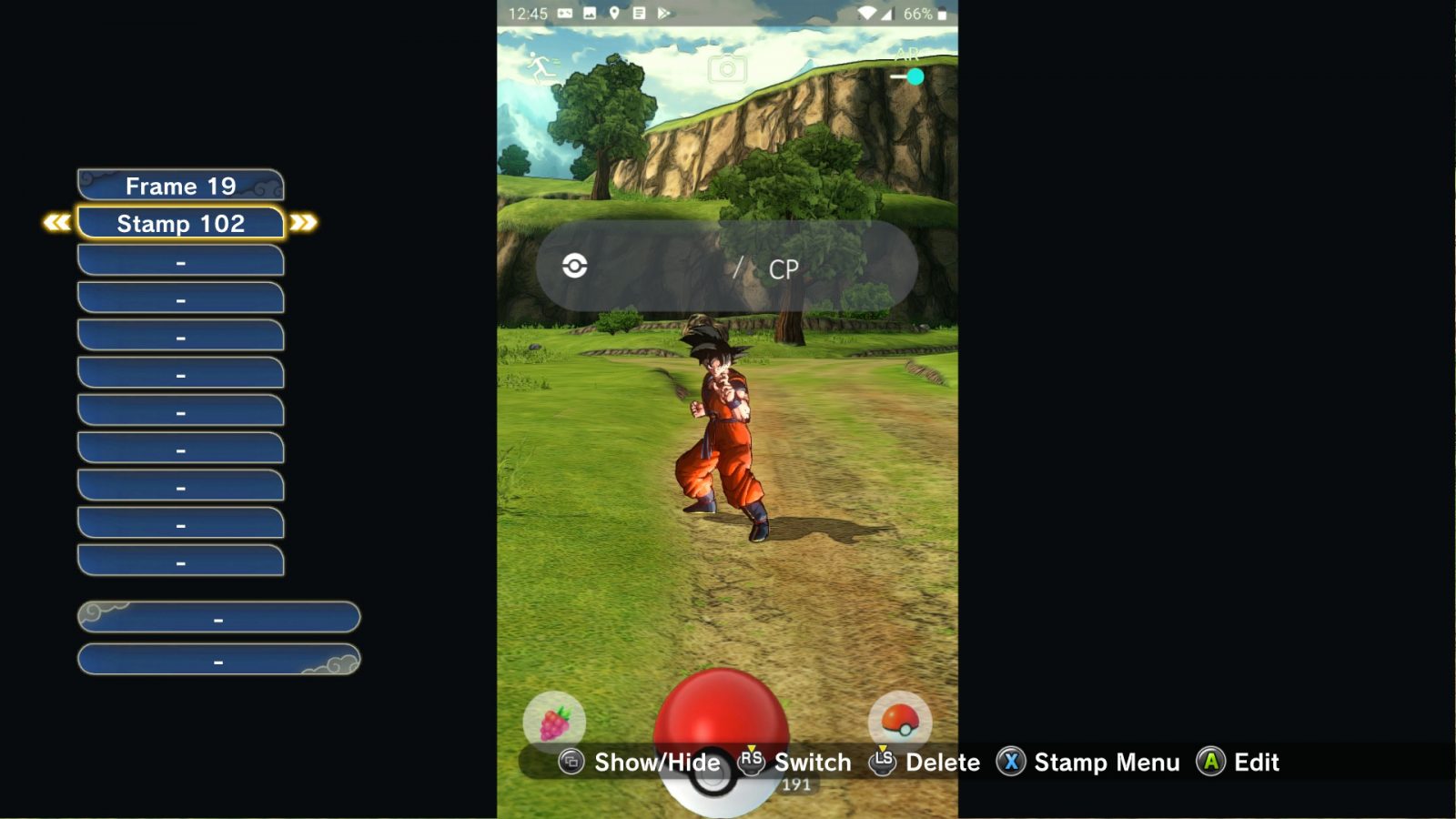 I was bored and wanted to do something stupid, so I give you:

for Photo Mode...
It's 2 frames and 5 stamps. 4 of the stamps are the name/CP float from Pokemon Go, one with no CP and three with some random number. At first I wanted to include all letters and numbers, so you could write whatever, but then I realized that Photo Mode has not enough stamp slots for that, so you'll need to get creative with either the titles or in some image manipulation software.
Extract DBGo.7z
Get Unleasheds Photo Mode Tool v2.1 or later.
Start the tool.
Go to File -> Import -> Frame Package (.PMF) and browse to the .pmf from this file.
Go to File -> Import -> Stamp Package (.PMS) and browse to the .pms from this file.
Select File -> Save
RATING
Updated
September 12, 2019
Categories
RATING
Updated
September 12, 2019
Categories