Last Resort Fusion – GOGETA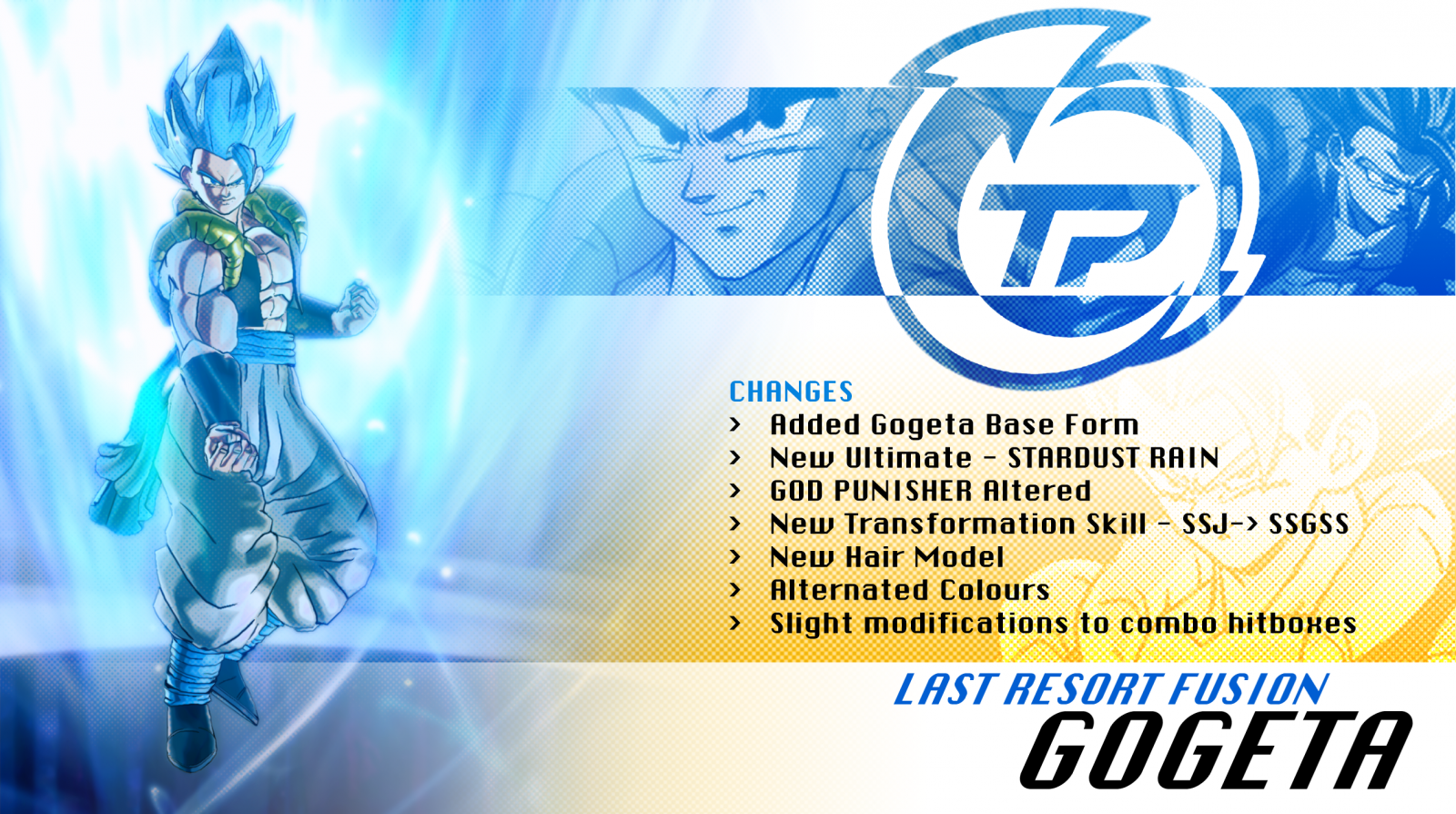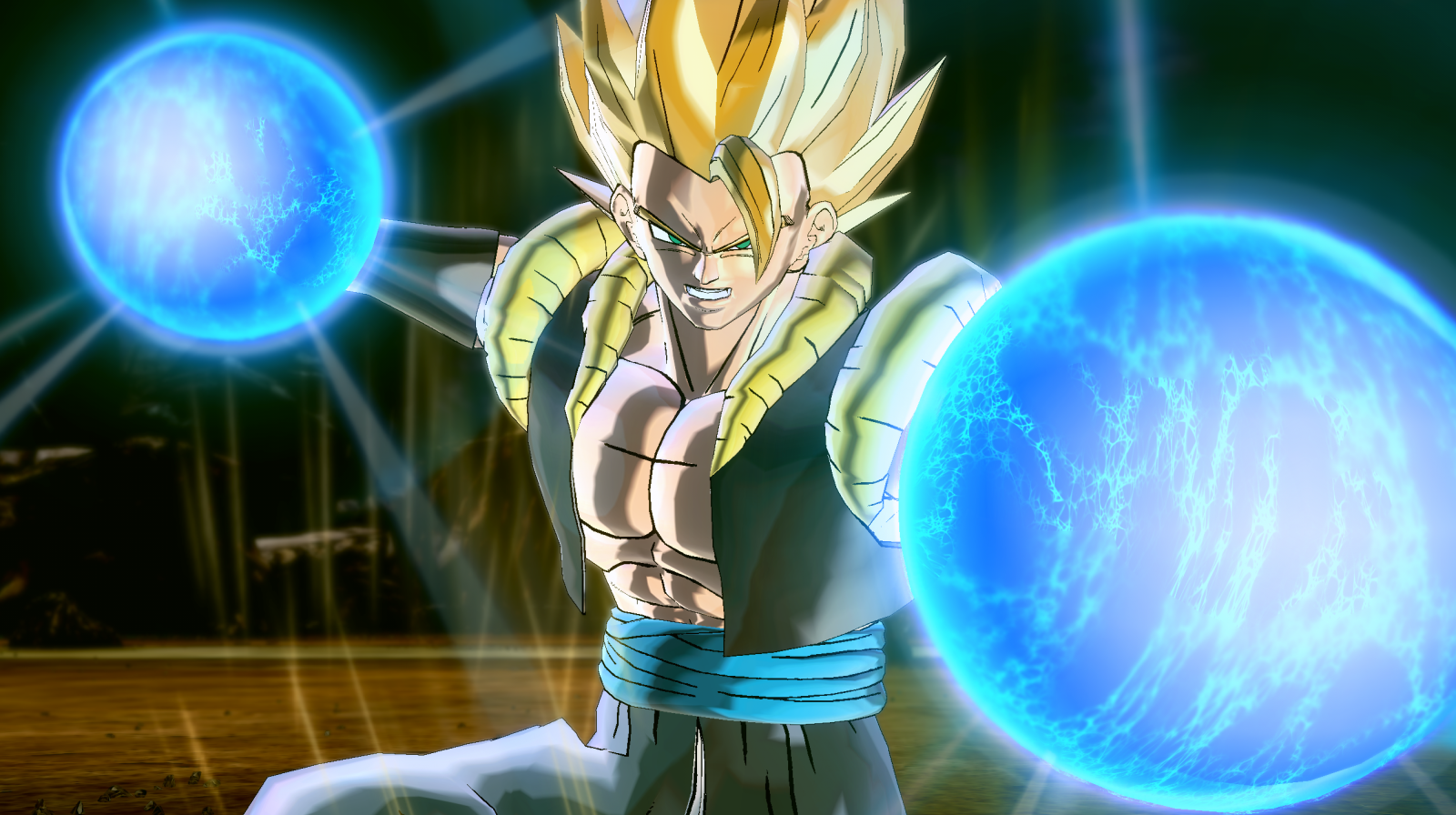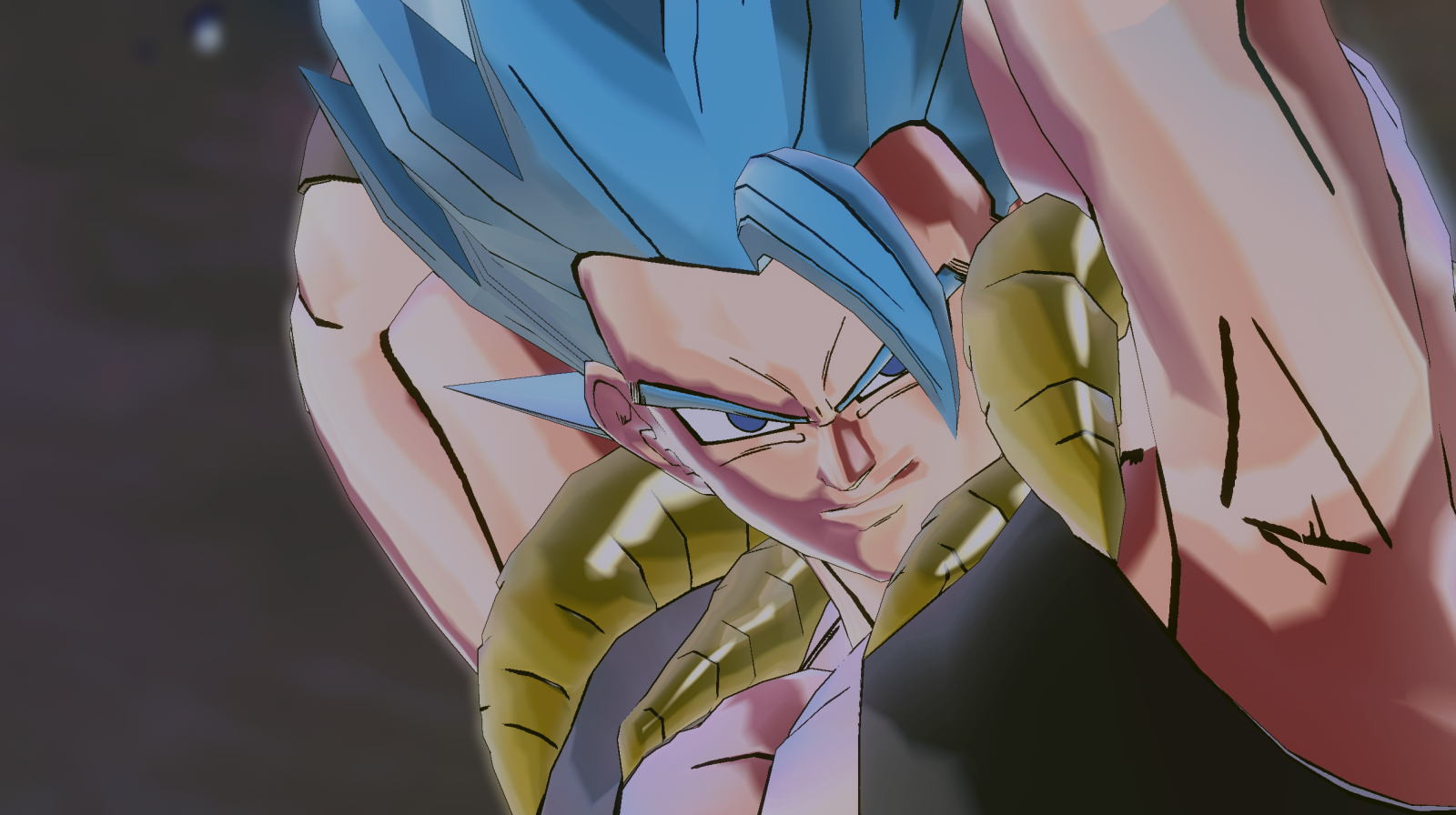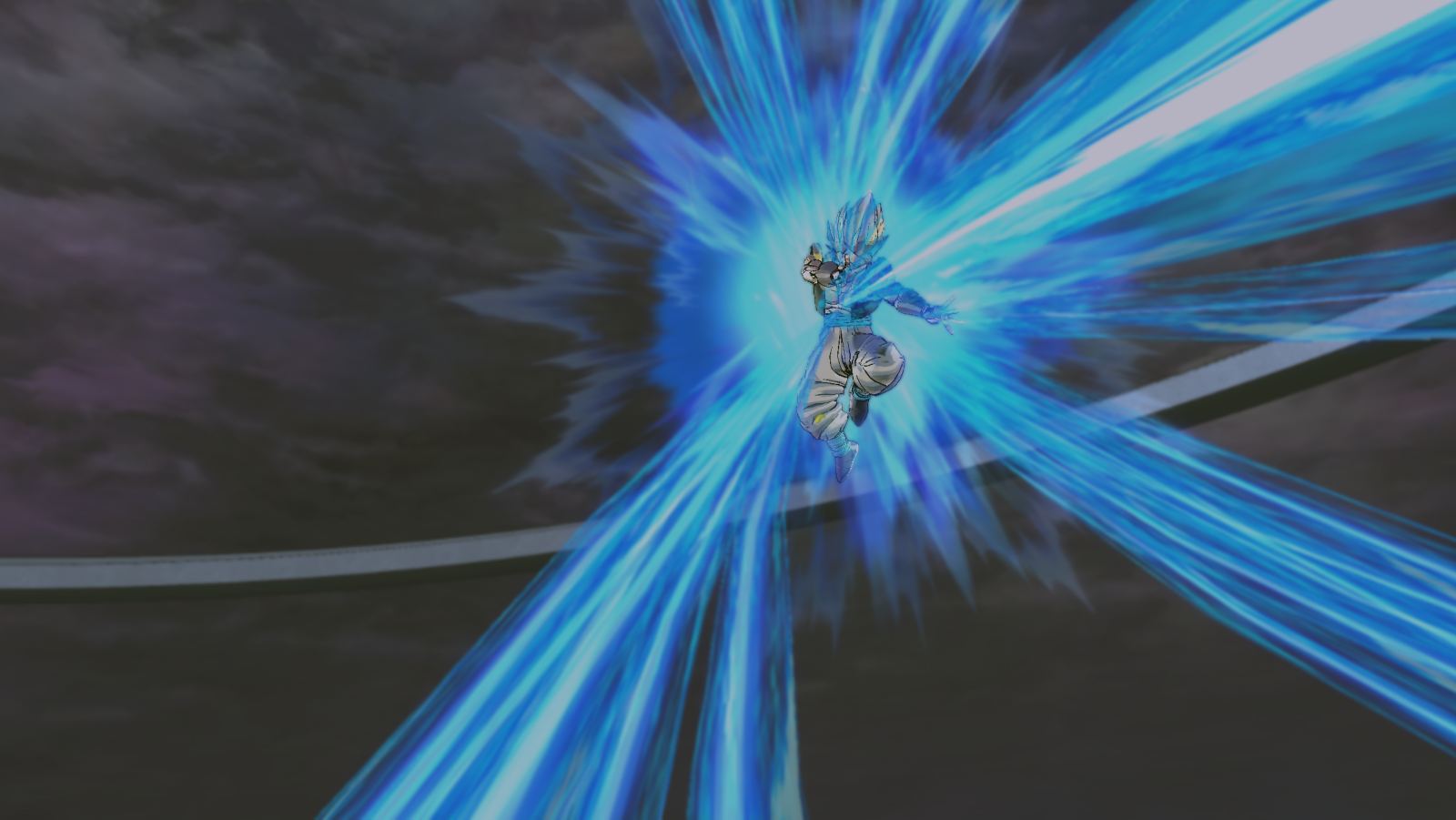 Featuring a brand new Ultimate, Awoken Skill and hair model Gogeta arrives looking and playing better than ever before.
Stardust Rain - Land a powerful punch and kick your opponent away before blasting them with a devastating barrage of ki blasts! Be warned, this skill proves weaker on the ground due to collisions with the floor.
New Awoken - Unleash the most stylish transformation into SSJ yet, and further dominate your opponents by revealing the incredible power of SSGSS!
Also features minor alterations to moveset to fix minor bugs found in official moveset, such as specific attacks with very low chances of actually landing.
Happy new year everyone! To make up for the lack of releases in 2018, we figured we'd start off the new year with improvements we too wanted to see in DIMPS' SSGSS Gogeta!
Server Invite: https://discord.gg/kAhXmcp
Usual X2M installation through xv2ins - God Punisher replacer included in X2M
V1.0: Release
V1.1:
Adjusted Vanilla Colour X2M's DYTs
Adjusted Character's CML to both X2Ms
V1.5:
Adjusted Stardust Rain projectile barrage heavily, fixed bug when landing punch at last chance resulting in skill failing, improved damage heavily (9K at base - 13K at SSGSS)
Added SSGSS standalone skill for SSJ preset
Hair normals polished (smoother textures)
Added changing portraits for transforming into SSJ/SSGSS, also added proper base form portrait
Added hitboxes and super armour to transformation skills to make them more viable in combat
Further adjusted heavy-light-heavy moveset to improve chances of landing with final hit
V1.6:
Gogeta's Vanilla Colours X2m fixed.
Gogeta's idle animation fixed. (He finally smiles now, the smug boy lives)