Milk's fusion vest shop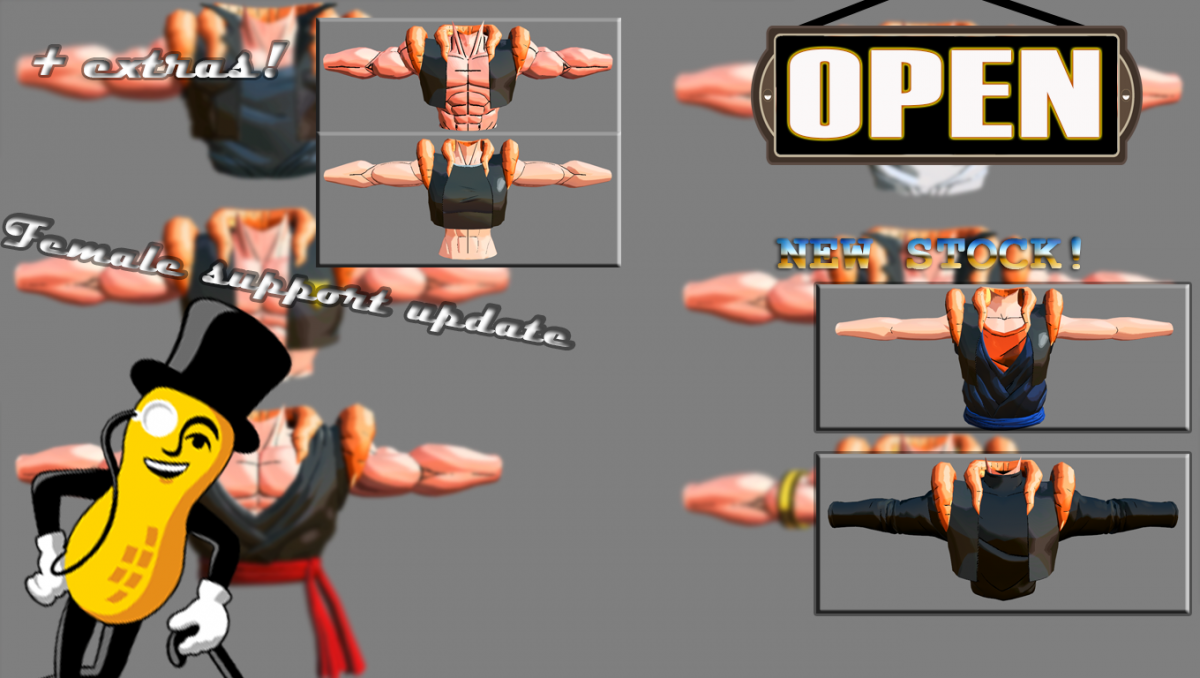 Hi there, welcome to my shop!
Searching for a new vest for your CaC/OC fusion? Take a look, you might find something you like.
Current stock:
-Future Trunks inspired
-Majin Buu inspired
-Mr. Popo inspired
-Android 18 inspired
Custom vests:
-R&R vest
-Fusion Gi
-Intergalactic vest
-Triangle vest
You want any of these? They're yours my friend, as long as you have enough TP medals.
Jokes aside. Merged some base game outfits to try and make fusion outfits a little bit more unique than just using Gogeta's top. Only for Saiyan/Human males for now, female support will be considered if people ask for it. Have any ideas for more vests? leave 'em in the comments and I'll see what I can do.
---
-FEMALE SUPPORT IS HERE!
All vests are now available for SYF and HUF
-NEW STOCK!
Custom Underhirt fusion vest
Gogito inspired (requested by  KatiraYaoi)
-EXTRA
Muscular fusion vest: This is the usual fusion vest (last pic) using a new, more muscular body made by Søul#0830 All credits go to them.
Huge thanks for the support! Don't be afraid of leaving ideas or issues in the comments, I'll check 'em out.
install any of the x2m
re-install the x2ms (if you had the previous version)
1.0
Male support
2.0
Female support update
more updates:
-Ss4 support