UPDATED! EVIL SAIYAN KANBA (UNLEASHED) + HGraphics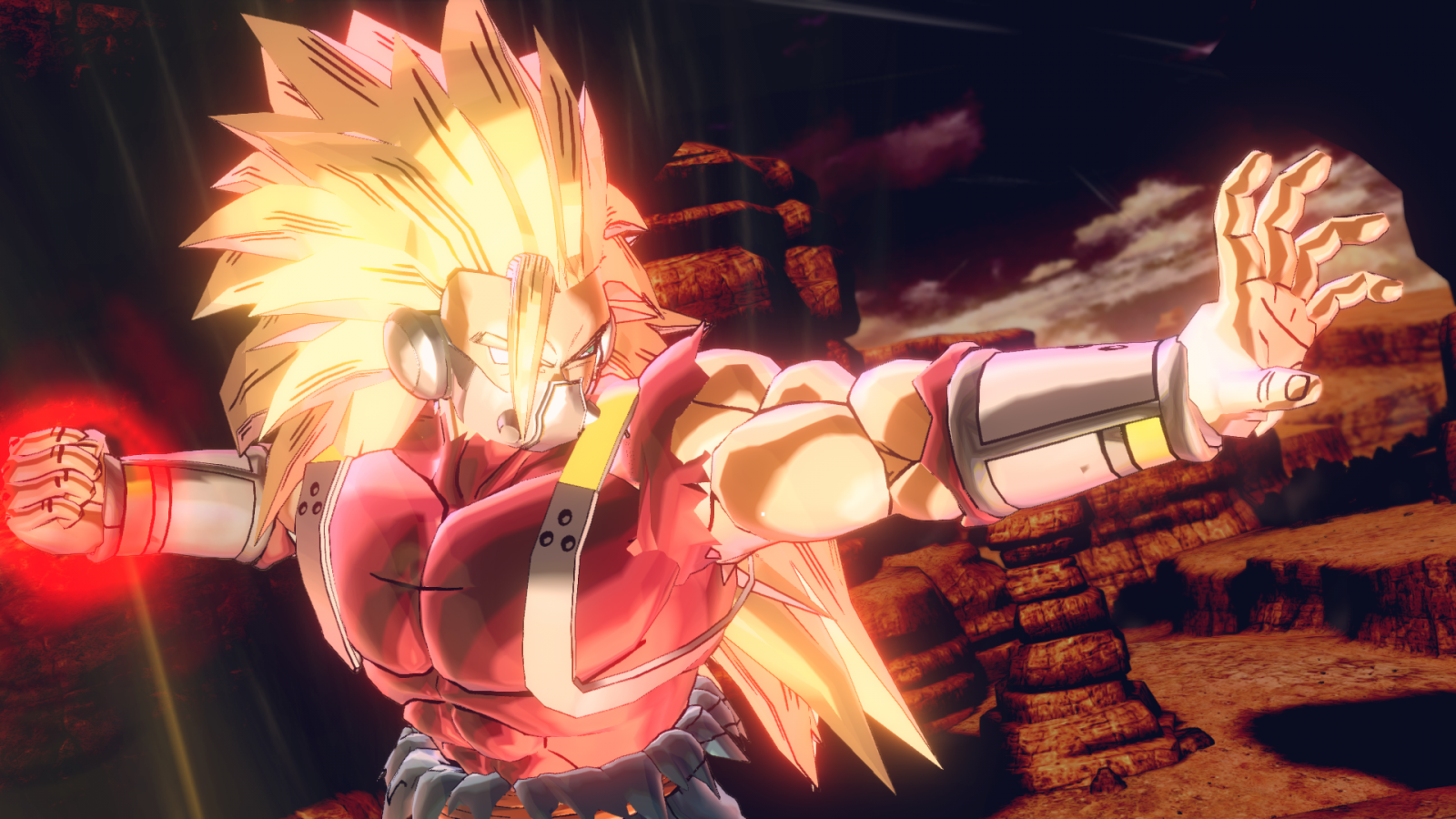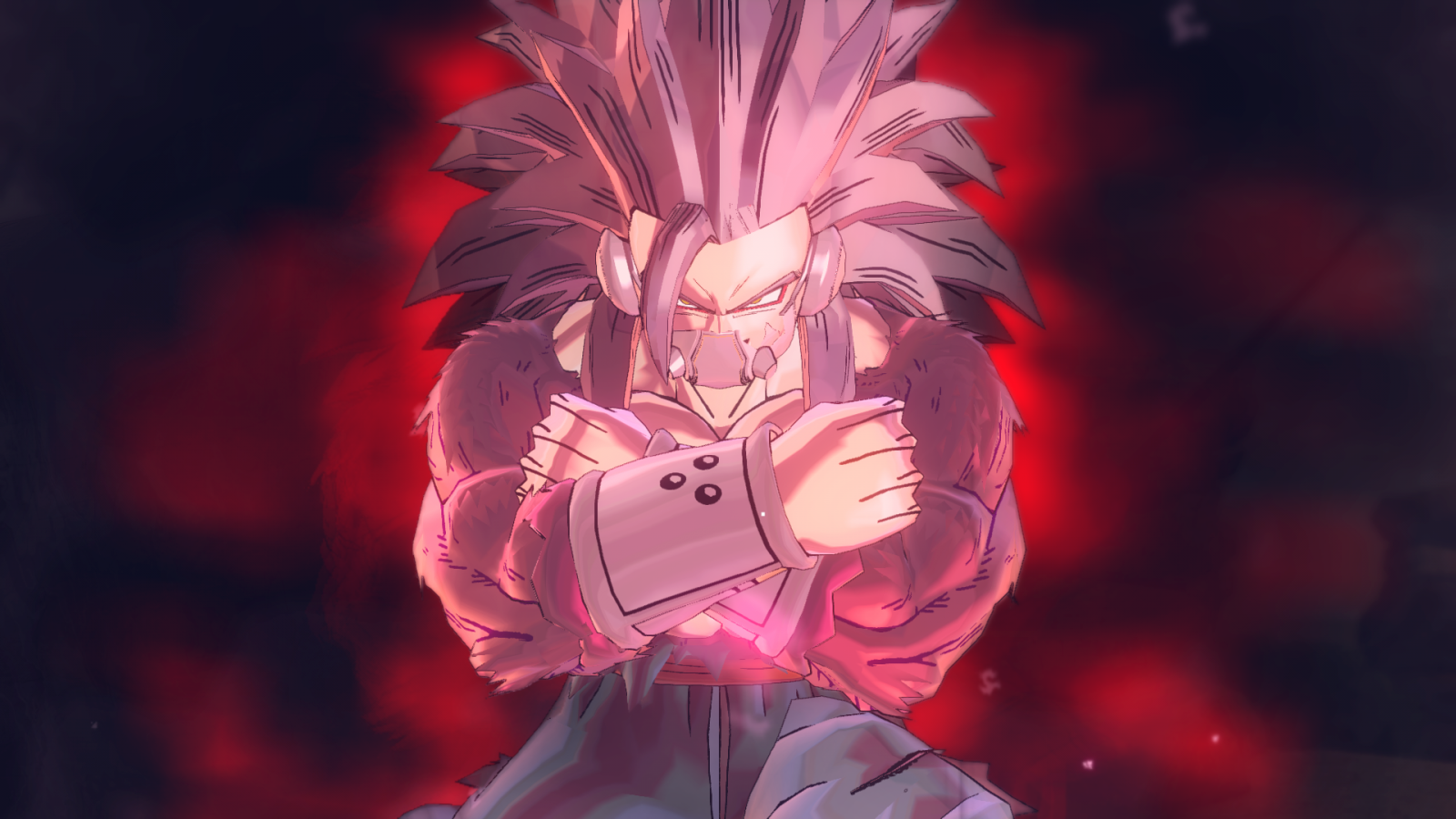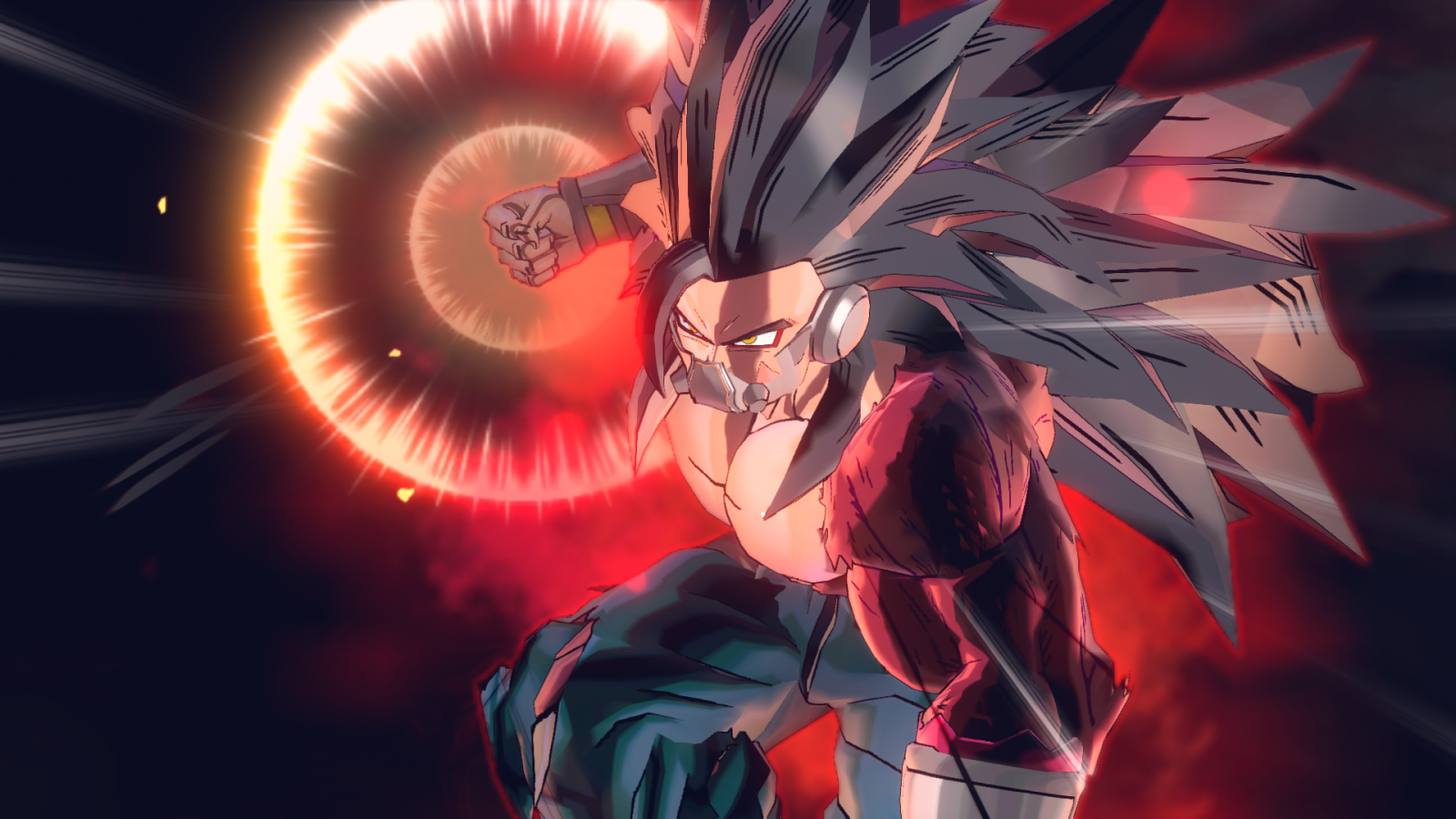 Hey bois!
This time I bring you my take on Kanba the Evil Saiyan from SDBH.
There are 3 slots and each mod has to be install separately (don't ask me to include everything in a single x2m, I like that way) Also, don't ask me to make a version with straitjacket, I'm not enough skilled, YET xD.
Slot 1: Base-powerup-SSJ (powerup means he takes reddish shadding with red/black aura )
Slot 2: SSJ (only)
Slot 3: SSJ4!!! (only)
The mod uses Azura's Kanba aura (Thanks bro!), so install it to enjoy the full experience (It is compatible with LazyBones). You can also use Team Oblivion/Kataki's aura if you prefer, but you need to change the aura numbers.
CREDITS:
I would like to thanks, BIG THANKS! to Kataki for the AWESOME! skills, aura, shading details, ideas and his patience with me. :_)
Thank you Tsu (The ancient) for the mask, Mr. Seongon and his team, they really make awesome requests!
Thanks Divyadeep for letting me use the rounded shoulder belts from his Kanba mod. It was an inspiration for me!
Finally I would like to praise my master Someone1 for teaching what I know about modding. I could never thank him enough for his patience and help. LUV U BRO!
Also THANKS to my superbro SuperGohanGH for making my mod in HGraphics!!!!
-Aura pack first.
-Our God Eternity's Patcher and installer
VERY IMPORTANT!!! PLEASE DOWNLOAD THIS NEW VERSION!!!!
I remade the .embs of the 3 mods, so the hurts and scratches now are not buggy when Kanba gets dmg.
Kanba Transformable v1.5 --> v1.6
Kanba SSJ v1 --> v1.1
Kanba SSJ4 v1 --> v1.1
NOW IN HG TOO!!!!!!!!!!!