Umodel_DbZf
This is a custom version of Umodel for directly extract some model into Fbx (instead psk).
It's about keeping vertex's normals, colors, and all uvs layers. 
(original Umodel project)
github/code of the modified version will come soon.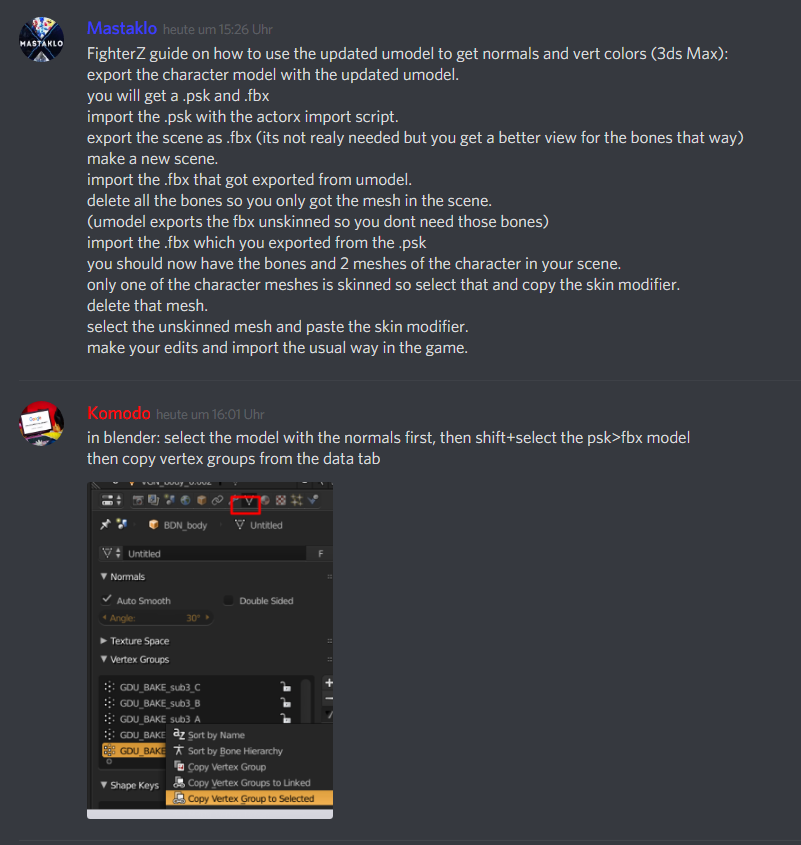 Just extract.
if you have trouble, try install Microsoft Redistribuable Visual studio 2013 update 5.
V0.1: As some files from Guilty Gear Xrd break the tools, I correct a little bug.
V0 : Export button will export psk and a fbx version.
Notice: for now, bones and animations are not good. Use psk file for that and update geometry part from fbx export to have the right complet vertex.