Bugatti® La Voiture Noire V2 (4 variants)
this is the V2 of the bugatti from my old account, in this mod there are 4 Bugatti La Voiture Noire 2019 variants, it has a W16 , 4 turbos and 1600 HP, the car can reach a top speed of 417 km/h(259.1 mph) in real life, you can reach this exact speed in the game. Bugatti made 1 model of that car it costs ~11 millions € (11 395 340 $) and the car got updated in 2021 so this car mod is the prototype of 2019.
---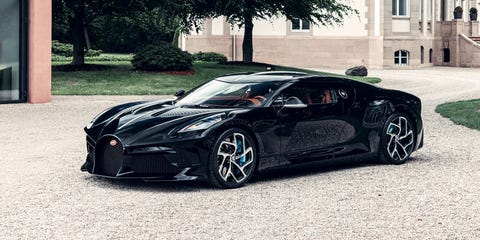 ---
⚠IMPORTANT⚠ : download the setting file in videogamesmods at this link because if you don't do that the Bugatti will not spawn :
https://videogamemods.com/justcause3/mods/all-jc3-cars-add-on-compatibility-mod-you-dont-have-to-modify-or-replace-spawn_vehicle_defs-bin-by-yourself/
and an entity spawner
https://videogamemods.com/justcause3/mods/jc3-entity-spawner/
---
features:
HQ model
HQ textures
Support dirt
Support damage maps and damage parts
Emissives lights
2 versions of the car, one with taillights on and the second with taillights off.
Real data
NEW:
grip reduced and performance gear and other stats are now closer to reality
added two more variants and one with a quick immersive cam mod (alpha) and another with miniguns :)
spots removed
new damage parts
visible interior
transparent windows
(more in the read-me.txt or in the changelog)
---
there are two read-me.txt, one in english and another in french
in the read-me in the mod's .rar archive
1.0 --- Initial release
2.0 --- :
major changes :
spots has been removed
interior is now visible with all textures
windows are transparent
new damage parts :
   windscreen
   windows
   all doors
doors can now be opened
dirt texture and visibility was improved
secret car version added
exhaust, nitrous exhaust effects and jump exhaust effects are placed correctly and as many as the real car
    - immersive camera version added (alpha) :
                              this version is the lights on version with a custom camera I've made for a more immersive driving experience, this camera is just a test that's why it is called Alpha.
minor changes:
normals maps has been improved
car performance changed : grip was reduced by 285 % (before it was ridiculus)
  : max speed reduced by around 11 %
  : custom steering and custom land global
  : mass increased from 1980 kg to 1995 kg
  : engine custom RPM and gears ratio
  : aero reduced by 200 %
  : the driving feeling is much better
nitrous and jump added
headlights will be on at night and off at day
Changes no one cares about:
I've created a custom folder where my all my mods will be