Weapon mix-up pack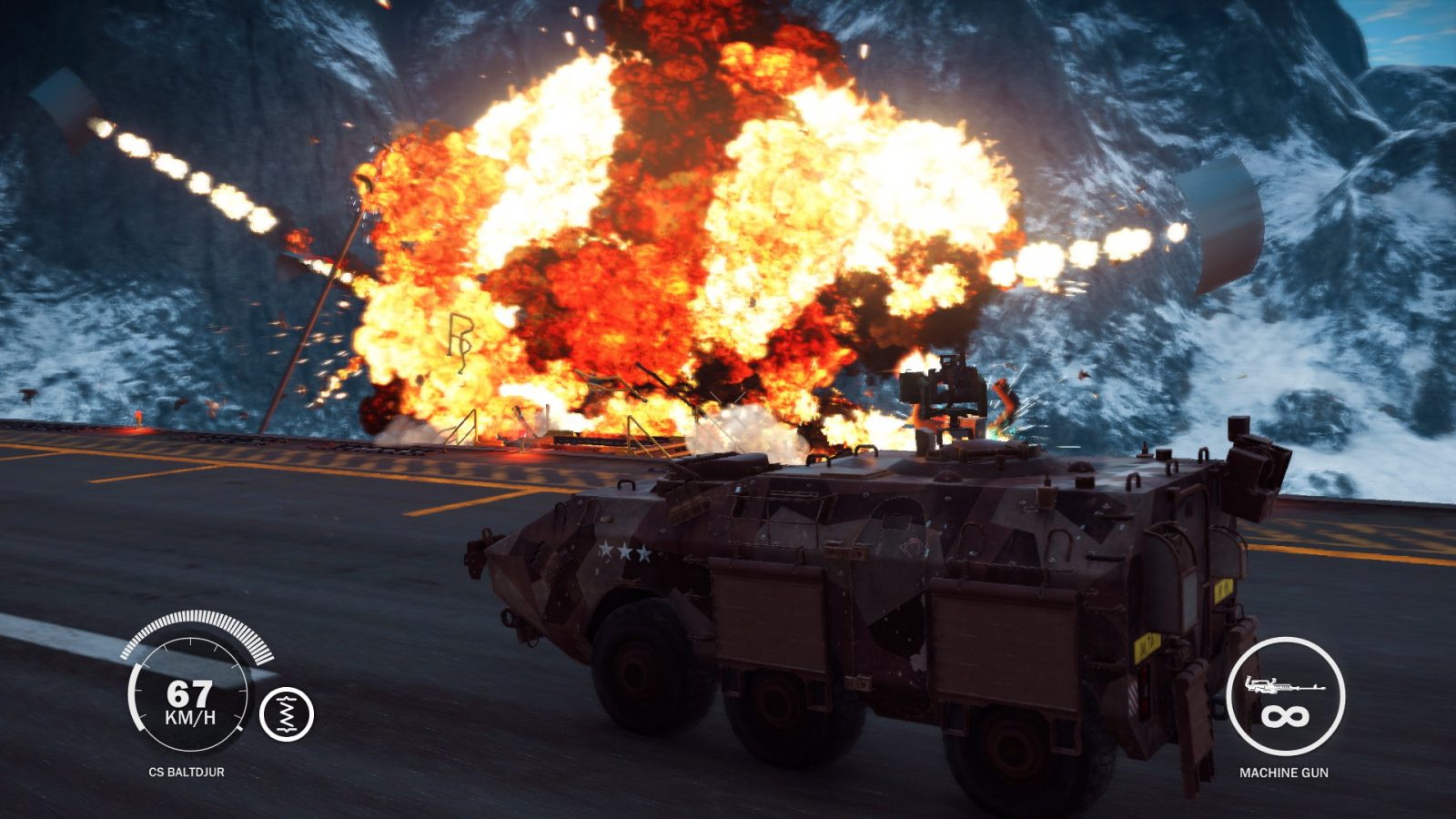 This mod edits the weapons of both the Thunderhawk jet as well as the Baltdjur tank
The Baltdjur's weapon will now act similar to the one of the Reptile AAV from Just Cause 4, which is usable in the vehicle
> For the Baltdjur to not do weird things, i had to include the same removal of rebels as for the weaponised vehicles so there is no npc spawning in the gunner position
The Thunderhawk will be equipped with two types of missiles, the heavy and light missiles from the Navajo helicopter, which can also be aimed
> if the thunderhawk missiles do not work, spawn a Navajo heli before spawning the plane. I included the Navajo files to load with the plane, but sometimes the weapons do not work regardless
The dark road mod you can see in some images were made by Electro!
Thanks to @R1co_Rodriguez for suggesting the custom Baltdjur mod on Freeroam Unlimited!
If you plan on making a video review on this mod, please be sure to give proper credit, that is linking this page, or atleast the mod website so that viewers do actually know where to download this mod from and so we get feedback on our work
=> Want to play Just Cause 3? Online? With mods from me and others? Then feel free to check out my Freeroam Unlimited JC3MP server and it's Discord, where you will get updates regarding Just Cause, get early infos about my mods and server updates! https://Discordapp.com/invite/efherxs
To install mods at all, you need to open up steam, then find Just Cause 3 in your list of games. Right-click it and click settings. Now click "Set launch options" and a new window will open up. Copy this:
--vfs-fs dropzone --vfs-archive patch_win64 --vfs-archive archives_win64 --vfs-fs .
and paste it in there, then click "Done" to save it.
Now go to this filepath: Steam-folder> steamapps> common> Just Cause 3
Now create a new folder called Dropzone and you are done with setting things up.
Now copy the editor and settings folder from the download into your dropzone folder
>>> to remove all mods, simply remove the launch options