Custom PQ: Hyperdimensional Duel! [X2M] [UMXT #12]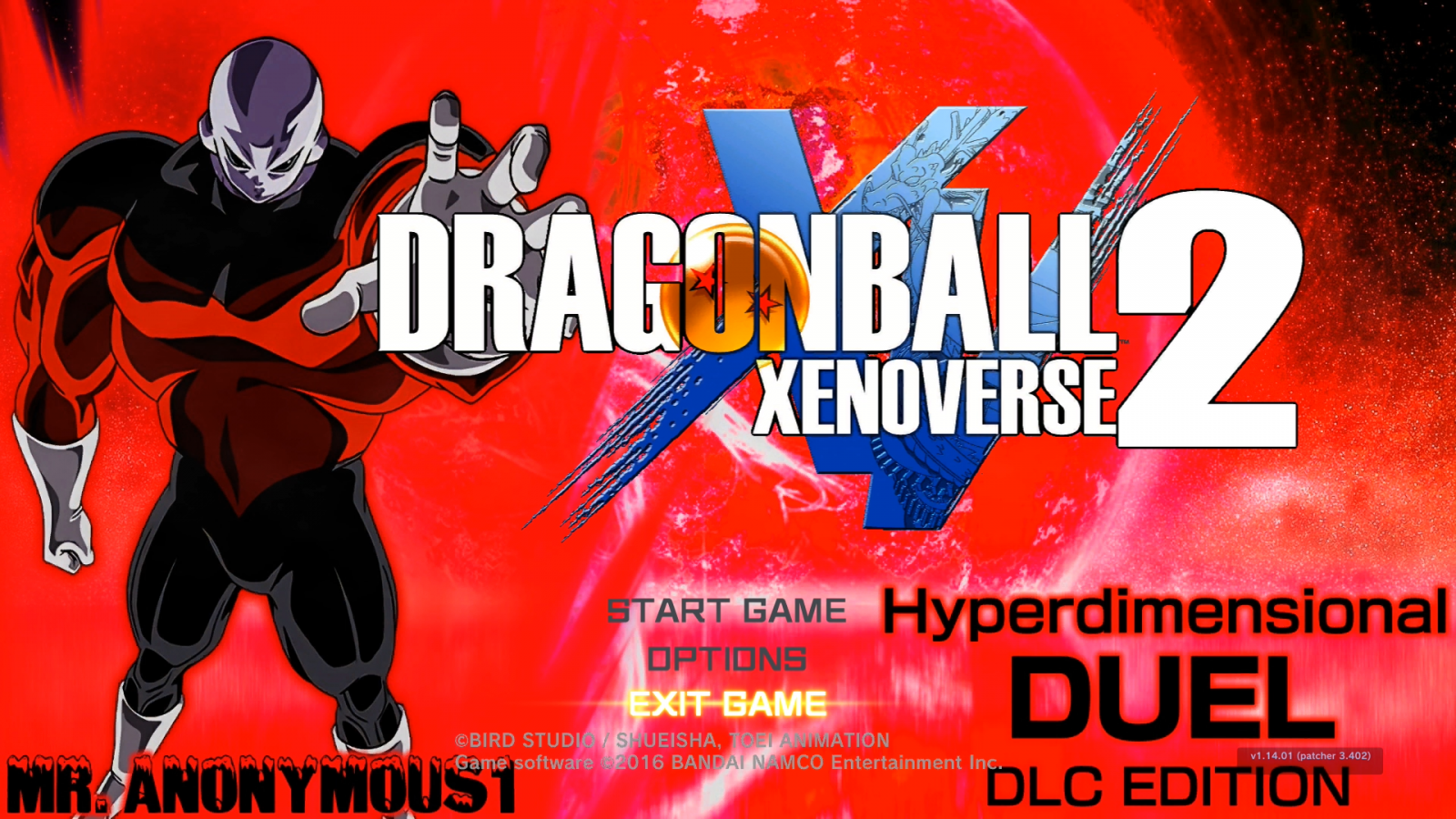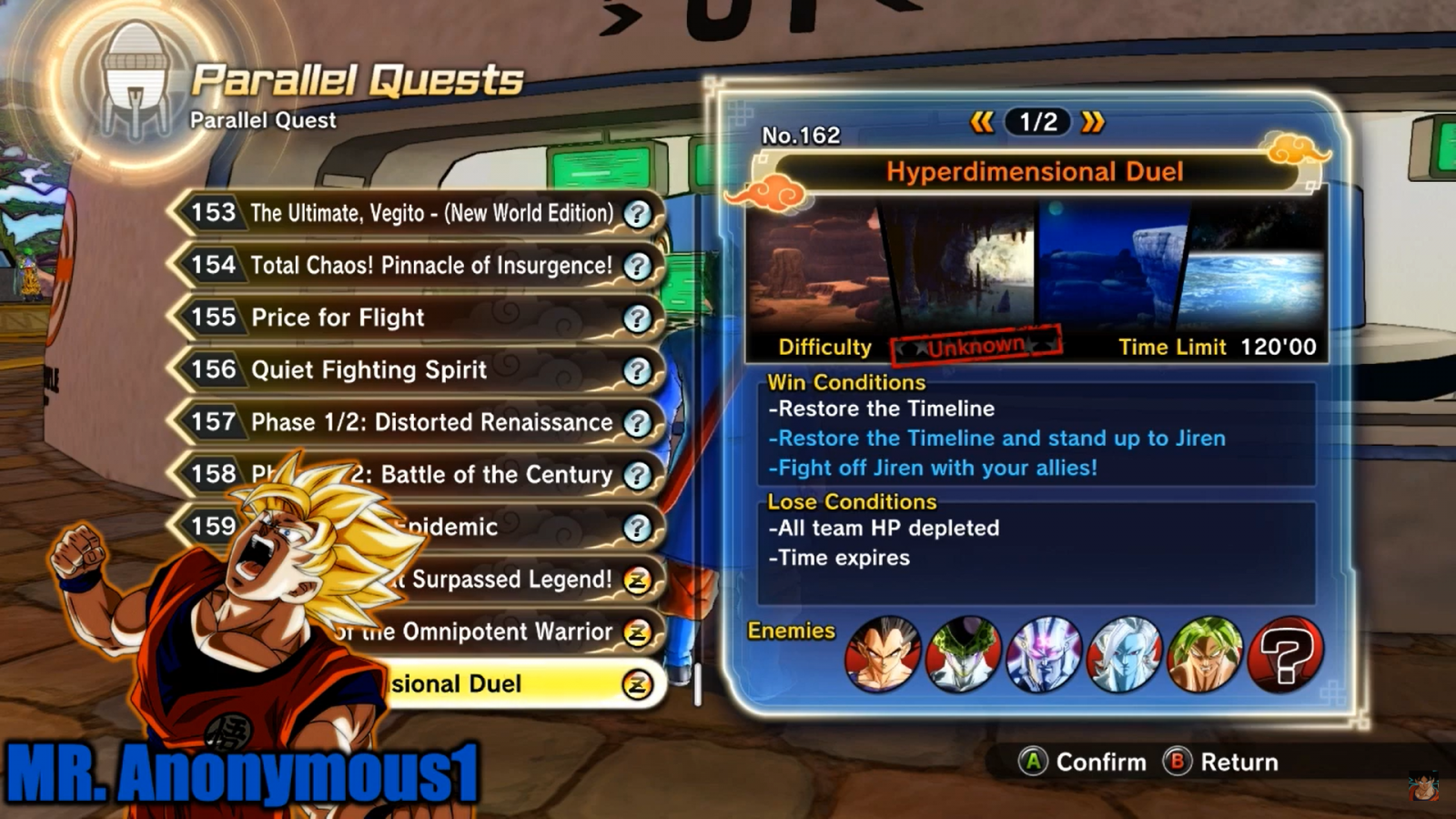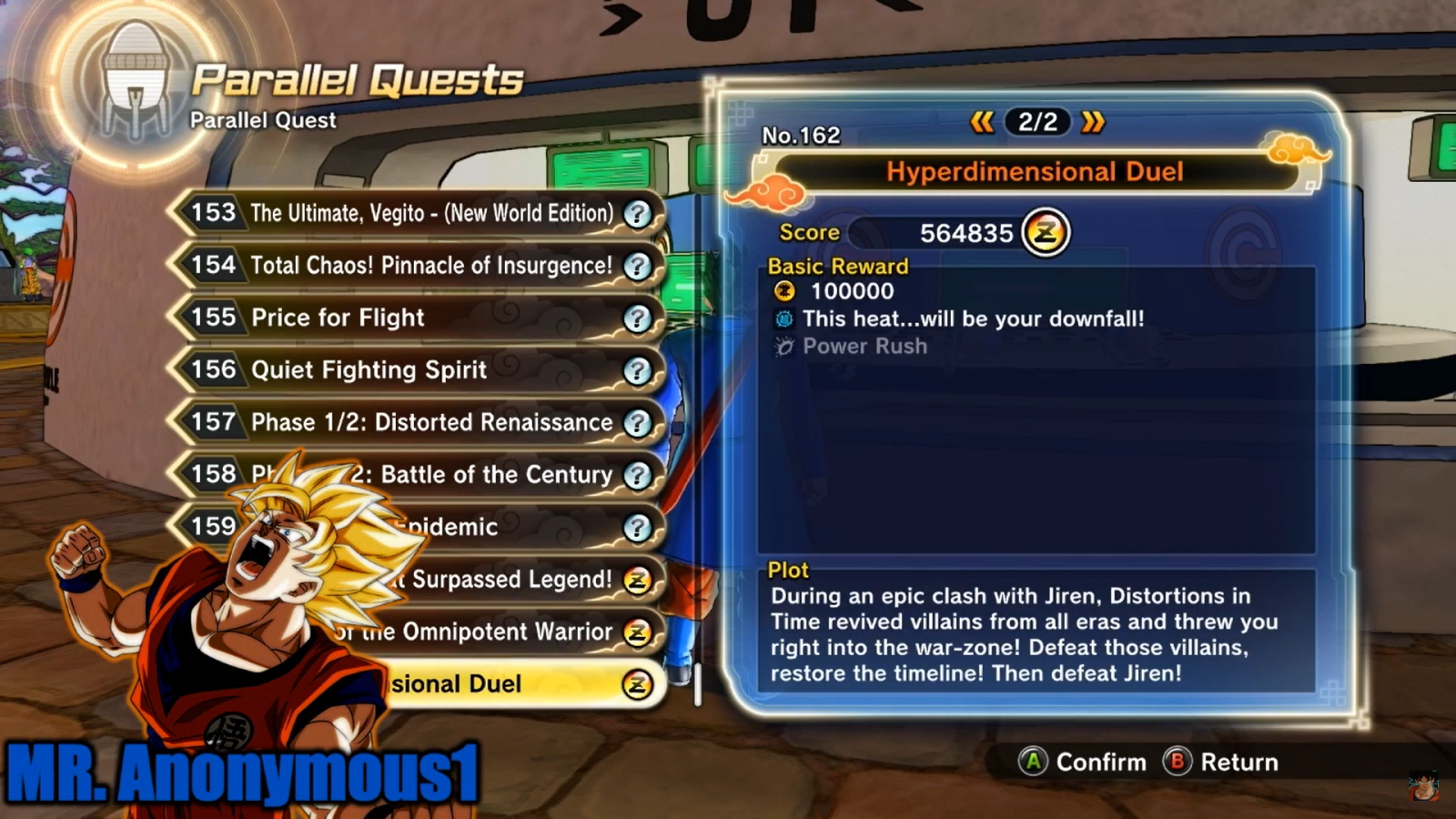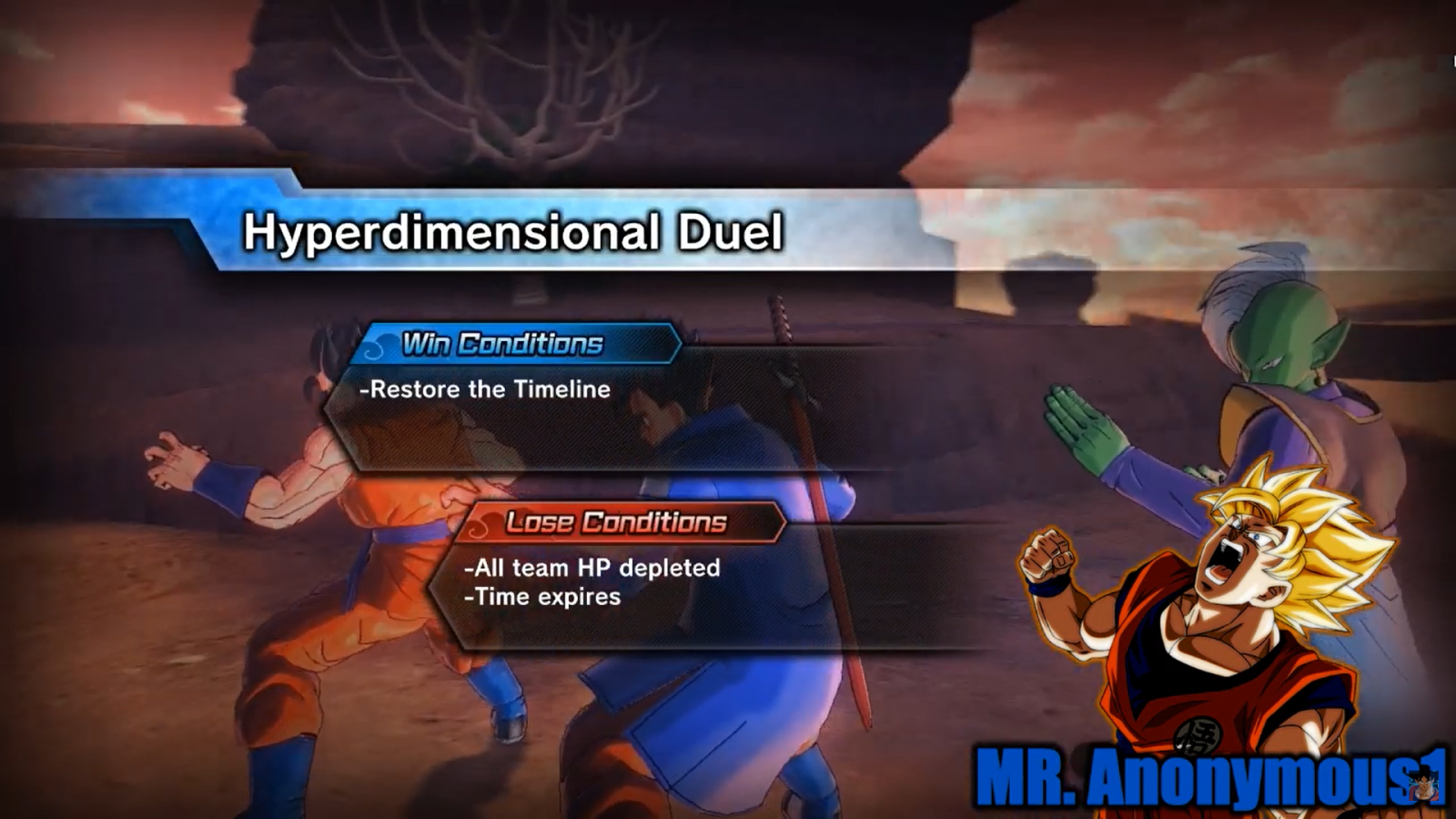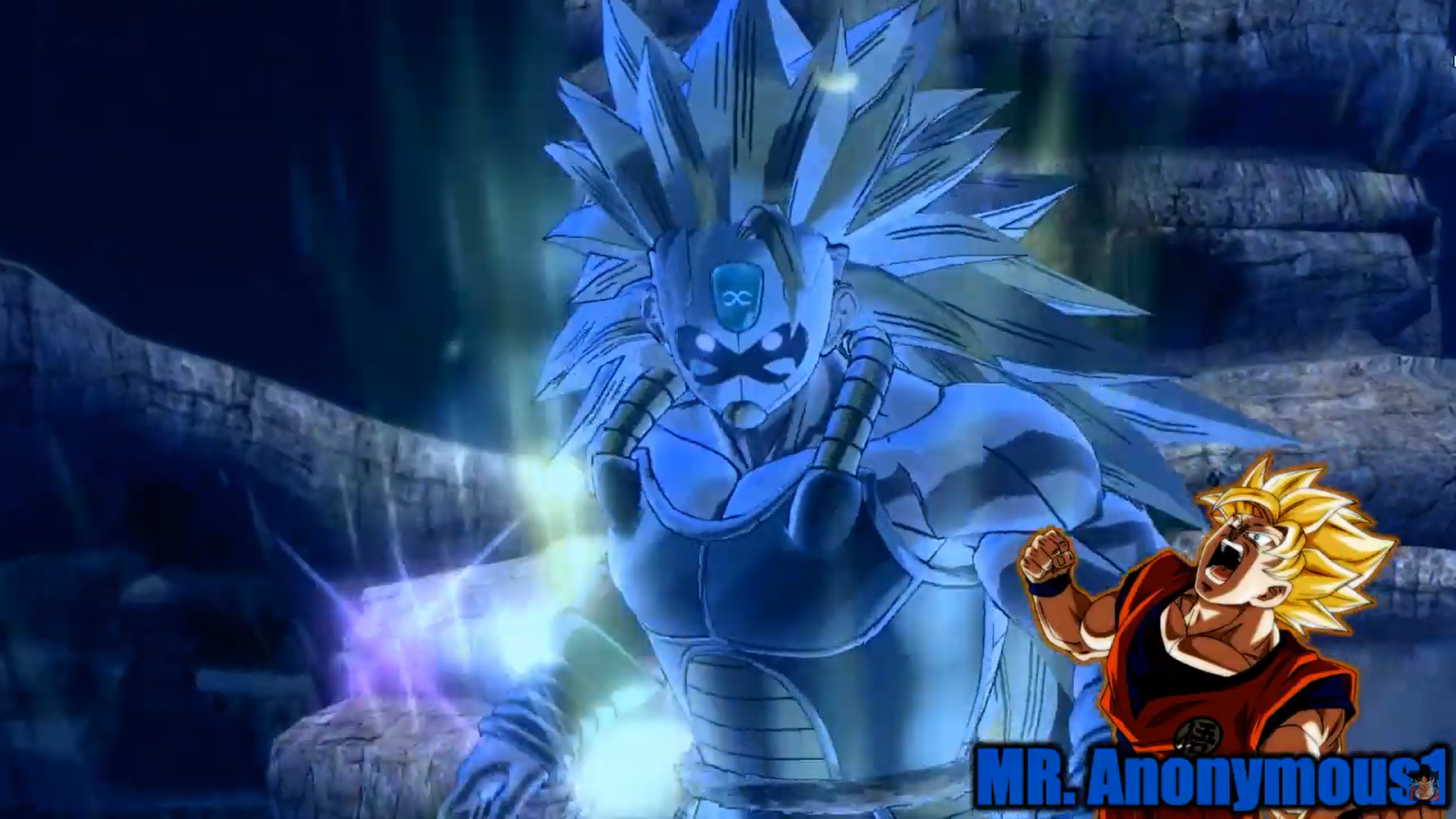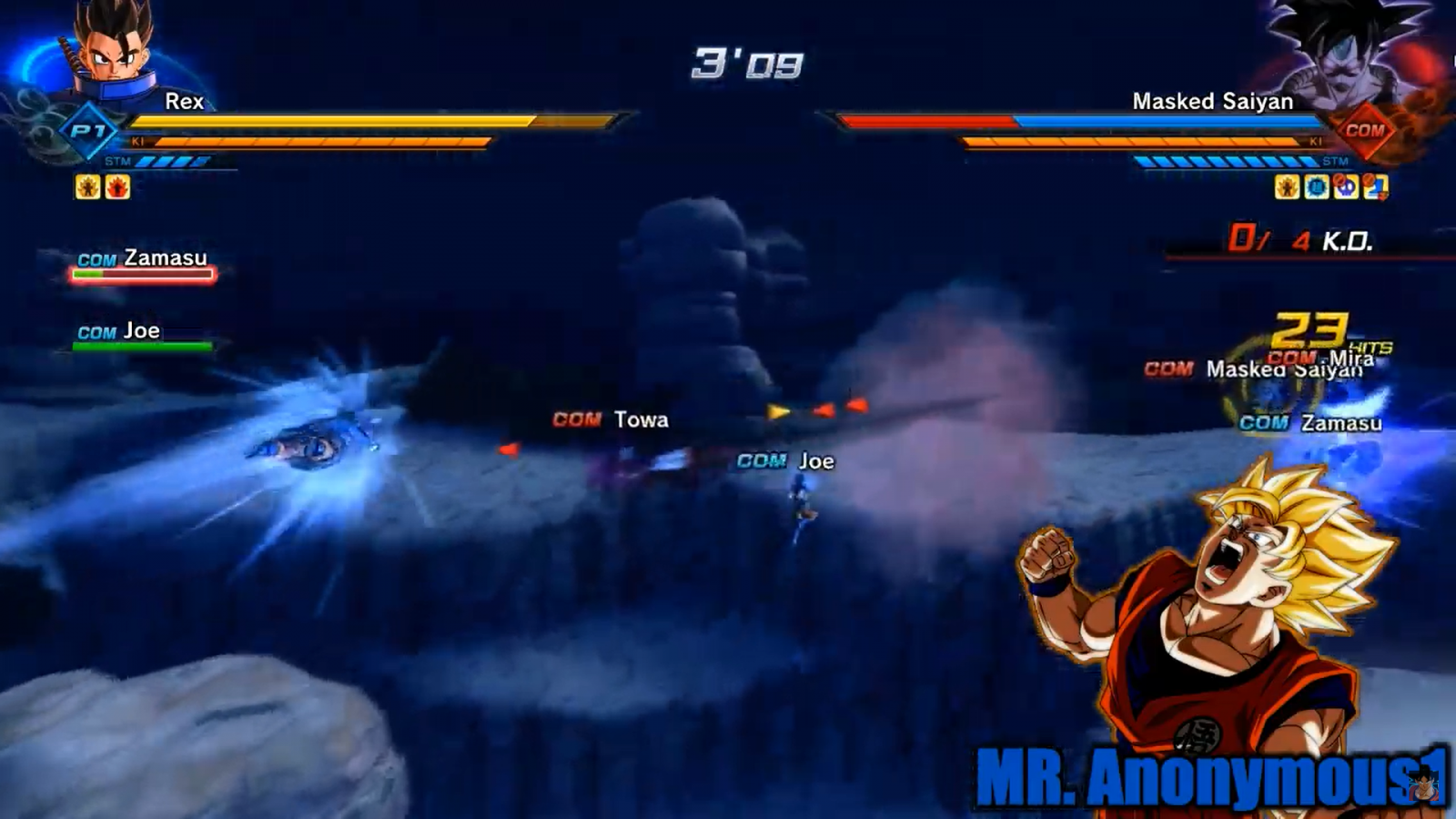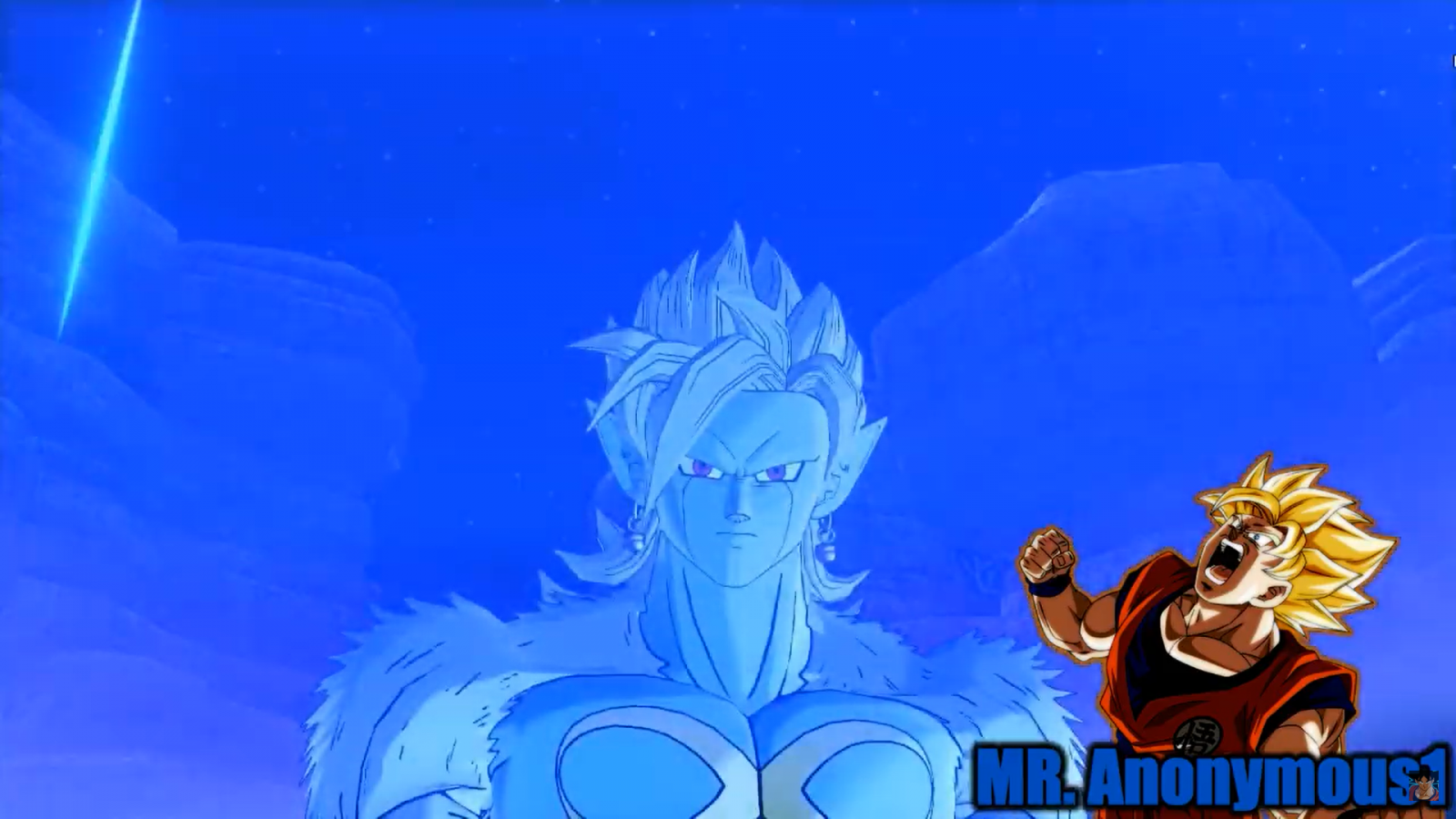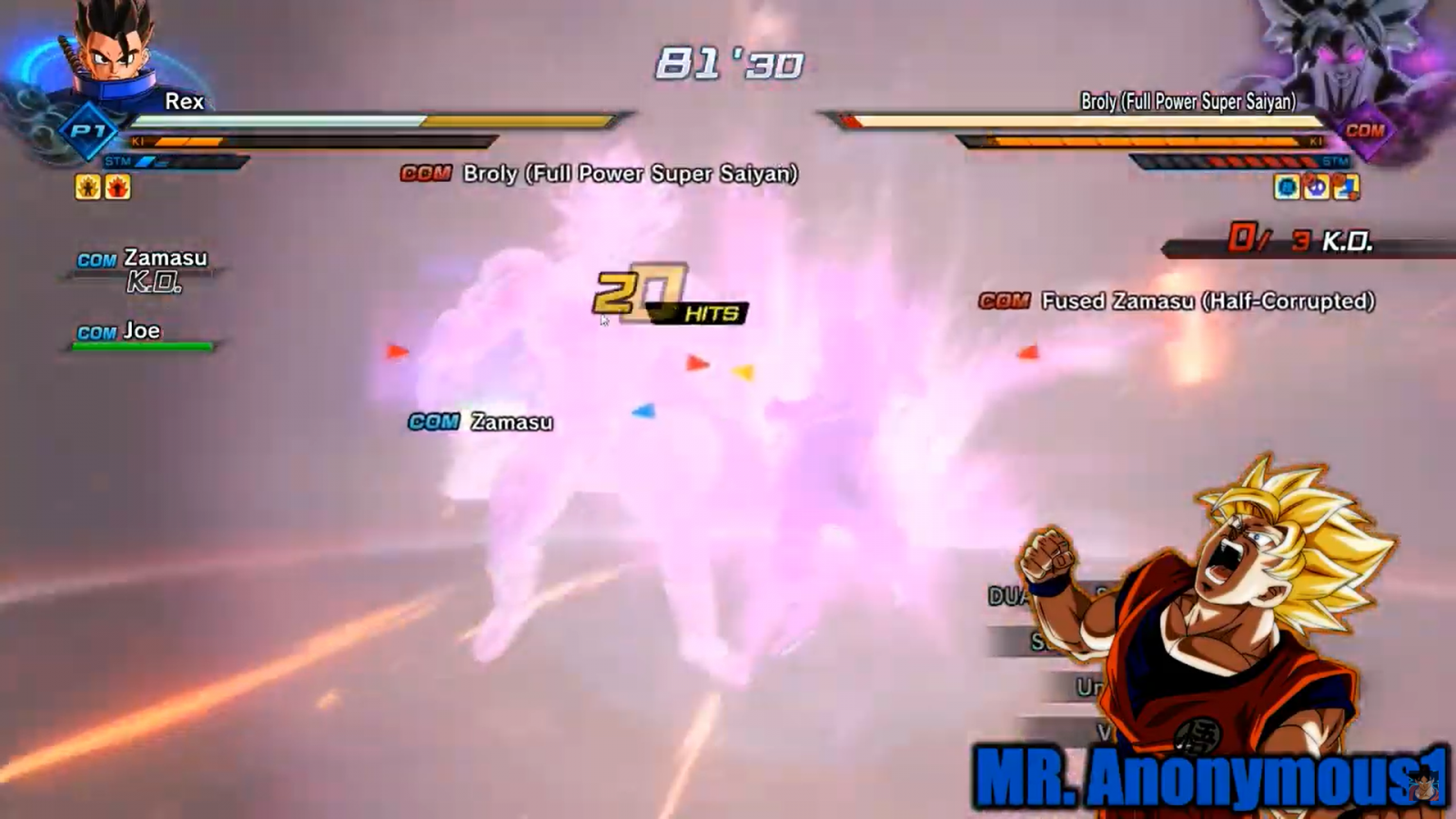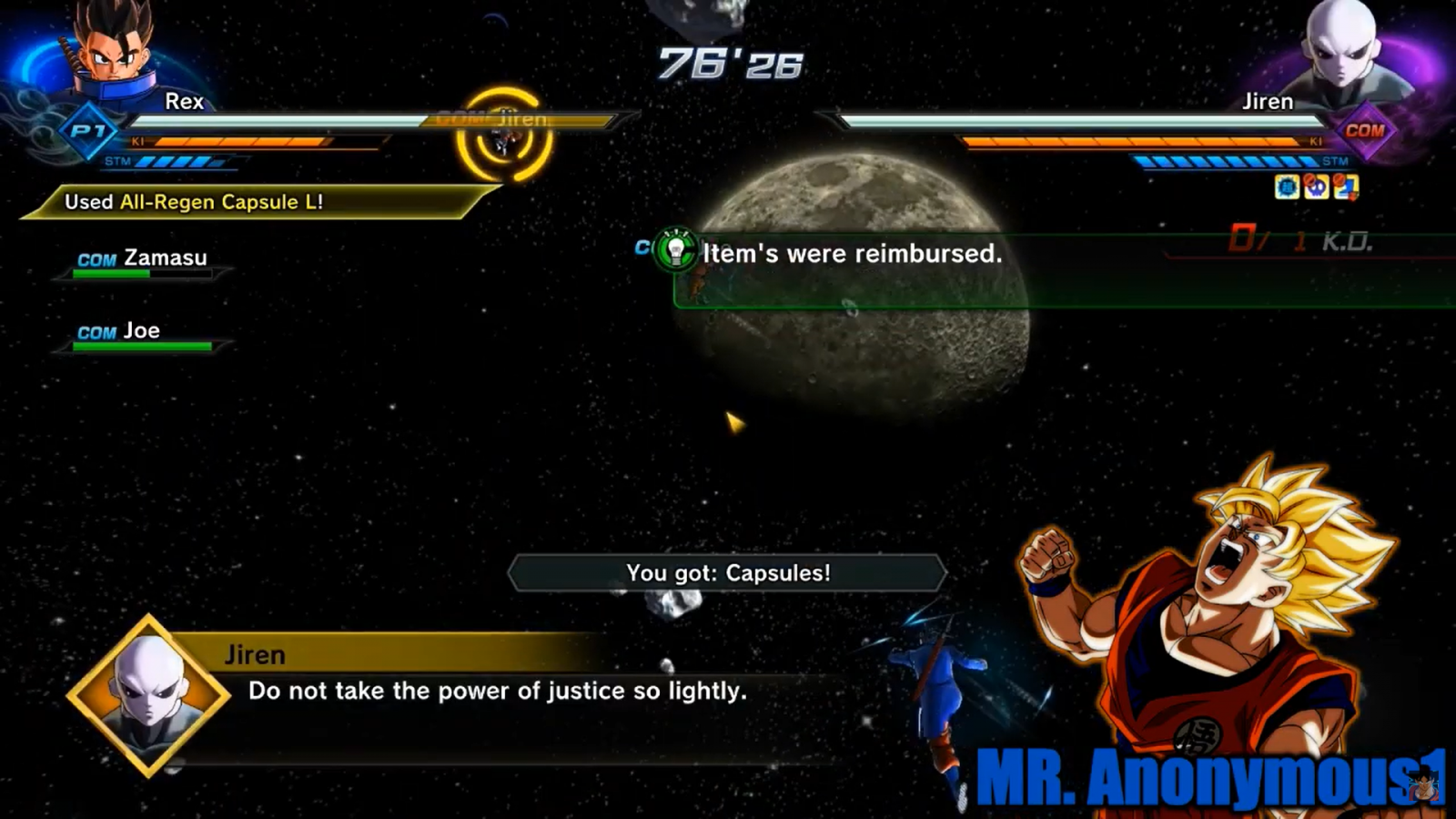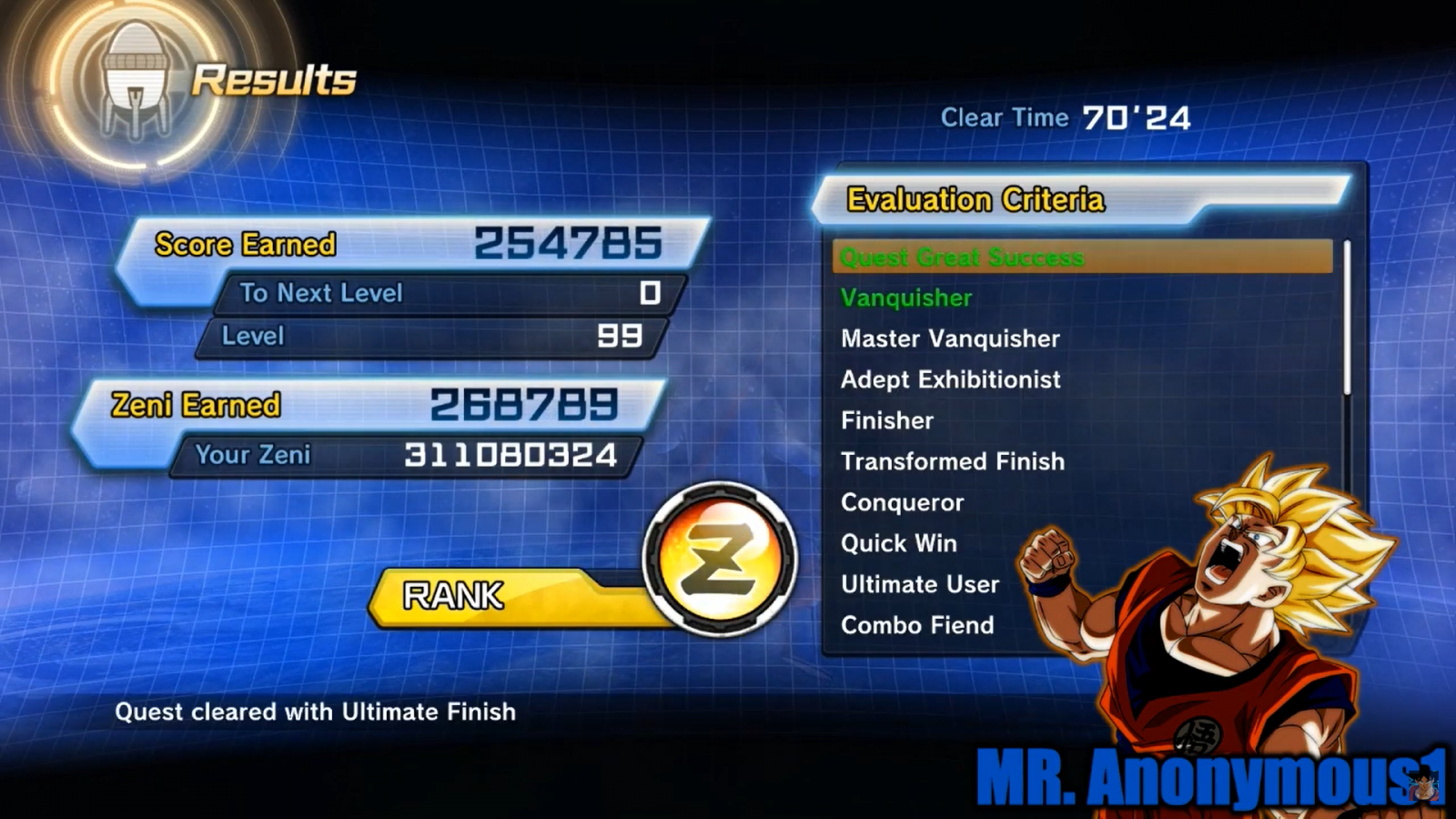 READ THE DESCRIPTION!!
Hey guys, today we have the NEWEST installment in the Ultimate Mission Xenoverse Trilogy! The 12th to be exact this one is called Hyperdimensional Duel! In this mission you will be up against well-known villains from all eras THEN a FINAL bout against Jiren! This mission is a REALLY LONG ONE by the way so buckle in, you're gonna be here for a while, some things to note about this mission is THERE IS AN ITEM RESTOCK located later on the mission right before the final bout with Jiren, ALSO items will NOT be removed in any way during this endeavor! and something else is for the first time ever, some enemies are immune to physical attacks, so while going through this mission keep a keen eye out for that. That's about it for when it comes to this Mission, this is a real tough one though but it IS possible without mods do keep that in mind, USE ITEMS WISELY, SAME WITH LIMIT BURST and combine that with PLAYING DEFENSIVE! And you should be good to go as long as your patient. Good luck with this YOU'RE GONNA NEED IT! AND as an added BONUS we got CUSTOM OST! But you may ask! "What if I DON'T want Custom OST?!". Fret NOT we have a version WITHOUT it bundled in to the package so pick and choose!
THIS MISSION IS NOT IMPOSSIBLE IT IS POSSIBLE WITH ONLY VANILLA ASSETS, A GUIDE WILL BE RELEASED VERY SOON. MY CLEAR TIME WAS 70:24 [1 HOUR 10 MINUTES AND 24 SECONDS! NO MODS WERE USED!]
THIS MISSION IS AND WAS DESIGNED TO BE EXTREMELY DIFFICULT
WARNING!!!!: THE FINAL BOUT AGAINST JIREN CAN TAKE 30+ MINUTES TO COMPLETE, IT IS ESSENTIAL TO BE PATIENT AND PLAY DEFENSIVE AND USE ITEMS WISELY OR YOU WILL BE FORCED TO START OVER IF YOU GET KILLED!!!
REQUIRES DLC PACK 6 "EXTRA PACK 2" IN ORDER TO SHOWUP
-----------------------------------------------
Mission MADE BY Mr. Anonymous1
YOUTUBE CHANNEL: https://www.youtube.com/channel/UCeu9PE7oDQMUAfpHUHx3k6g FORUM PAGE: http://animegamemods.net/thread/4365/anonymous1s-mission-zone VIDEO: https://youtu.be/4cu2VTomOGs I DON'T OWN ANY CUSTOM MUSIC USED HERE.
Open RaR file
Open your Xenoverse 2 directory
Make sure the latest Xv2 patcher by eternity IS installed
Click inside the RaR file
CLICK COMPLETE OR INCOMPLETE EDITION
Then go back to the RaR file and open the X2M folder -Install the X2M's with XV2 Mod installer
Done
-------------------------- PATCH:
5/14/20- UPDATED FORUM PAGE -------------------------- Version 0- -------------- -Start and Finished -------------- Version 1.0- -------------- -ADDED THE INCOMPLETE EXPERIENCE! --------------- Version 1.01- [BUILD USED IN VIDEO AND GUIDE- https://youtu.be/4cu2VTomOGs - https://youtu.be/mJPmSsKU3Hk] --------------- -Changed Quest Card text -Added an Item Restock BEFORE Jiren -Jiren is now even stronger -Added more Custom OST [COMPLETE EXPERIENCE EDITION] -Fixed OST bugs [COMPLETE EXPERIENCE EDITION] -Public Release ---------------