Revamped Accessories Shop – New Products arrived!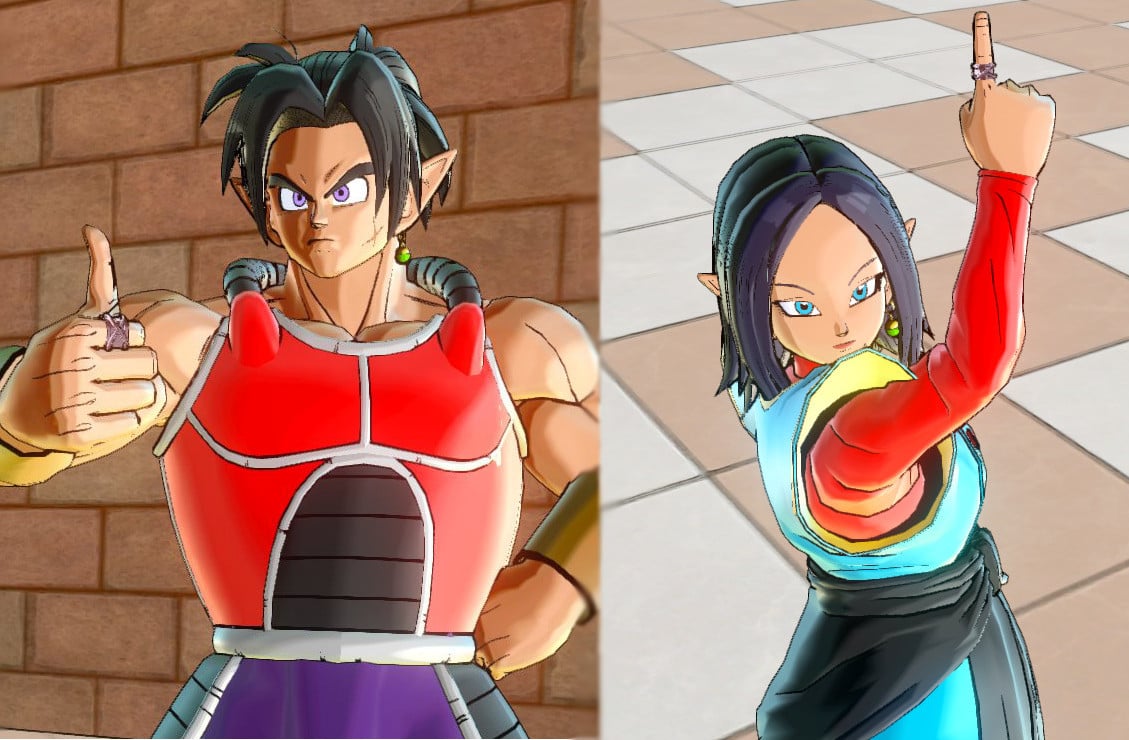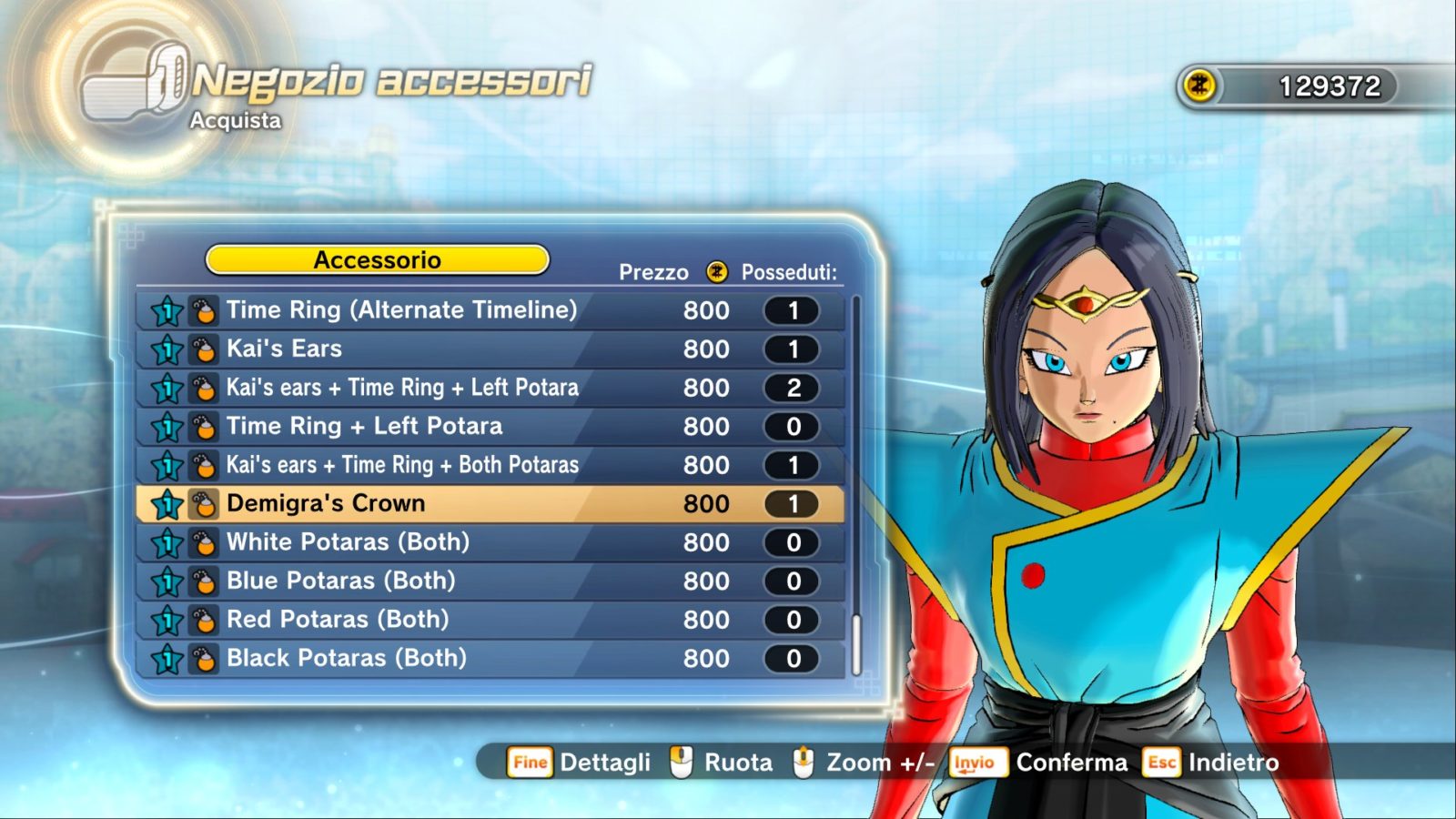 As you may have understood from the title, this mod aims to add new accessories to the game.
For now the available ones are:
Version 1.0

Zamasu's Potara (in 3 different versions)
Vegito's Potaras
Angel Halo (the one used by Whis, Vados and the other angels)
Time Breaker Mask

Version 1.1

Bardok's Bandana (only working on male Humans and Saiyans for now)

A note is needed for this one! The bandana is shaped to work nicely with Goku's wig (i.e. the next accessory!), I included the bandana without the hairstyle for completion, but keep in mind that it won't look good with all the hairstyles, and I can't do nothing about that.

Bardok's Wig (only working on male Humans and Saiyans for now)
Time Ring (2 versions of it)

Version 1.2

Kai's ears

This one has some problems only in the selection screen, it changes color! It works perfectly in the city and in fight.

Kai's ears + Potara + Time Ring
Potara + Time Ring

Version 1.4

Kai's ears + Both Potaras + Time Ring
Demigra's Crown
Different colored Potaras (red, white, blue, black)

Version 1.5

Piccolo's Cape (white and black)
For now the new accessories are available only for Humans and Saiyans.
I'll add more accessories and more race compatibility with future updates.
Let me know if you have suggestions for new accessories or to improve existing ones!
Install using XV2 Mods Installer.
1.0 - mod release with the first accessories.
1.1 - Added some accessories for male only.
1.2 - Added Kai's ears and some combinations of accessories.
1.3 - Added female versions of almost all the accessories and reworked the Time Ring mesh to reduce clipping issues.
1.4 - added some new accessories
1.5 - added Piccolo's Cape with proper physics