Transformated Forms for Frieza's Race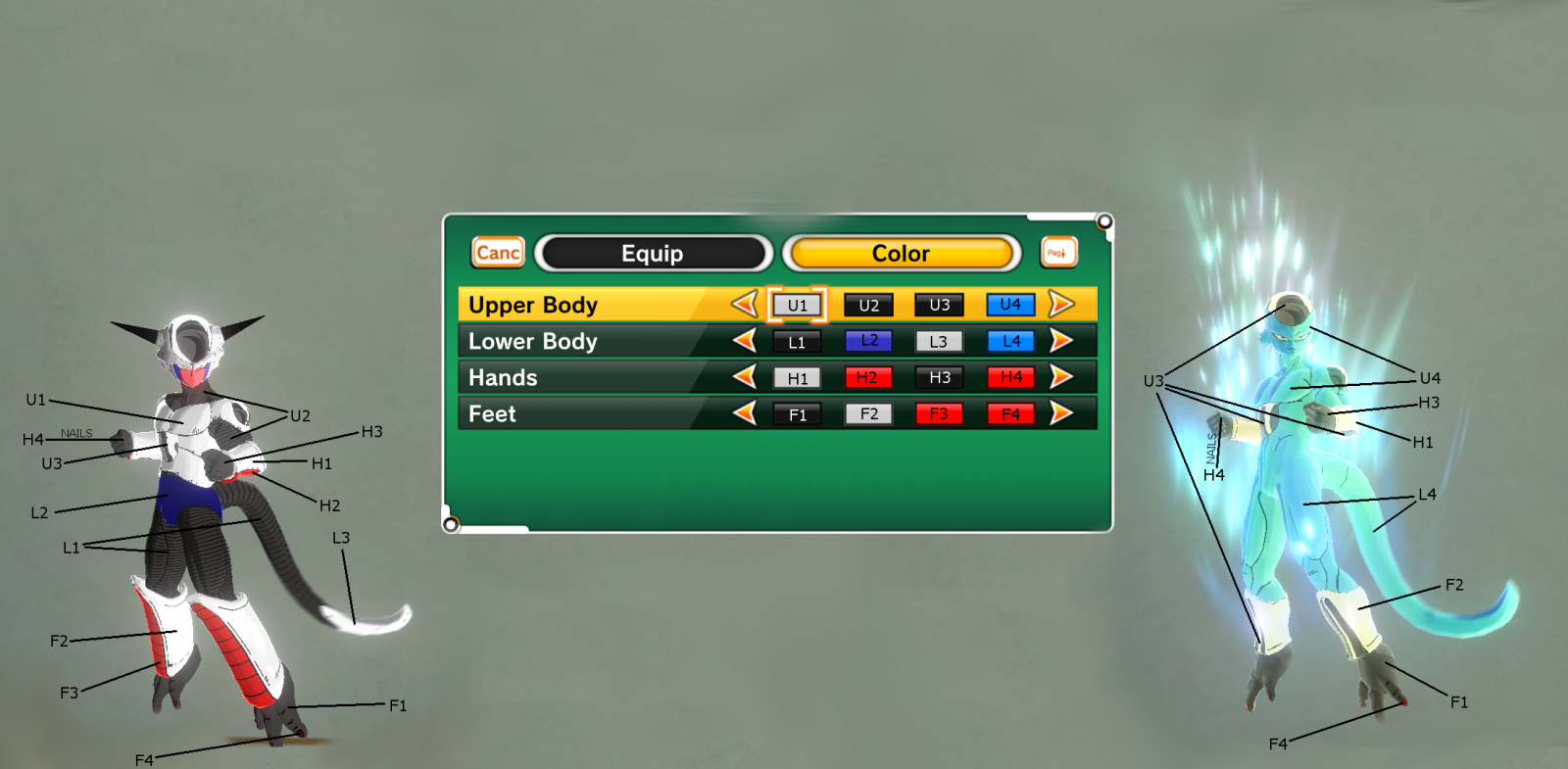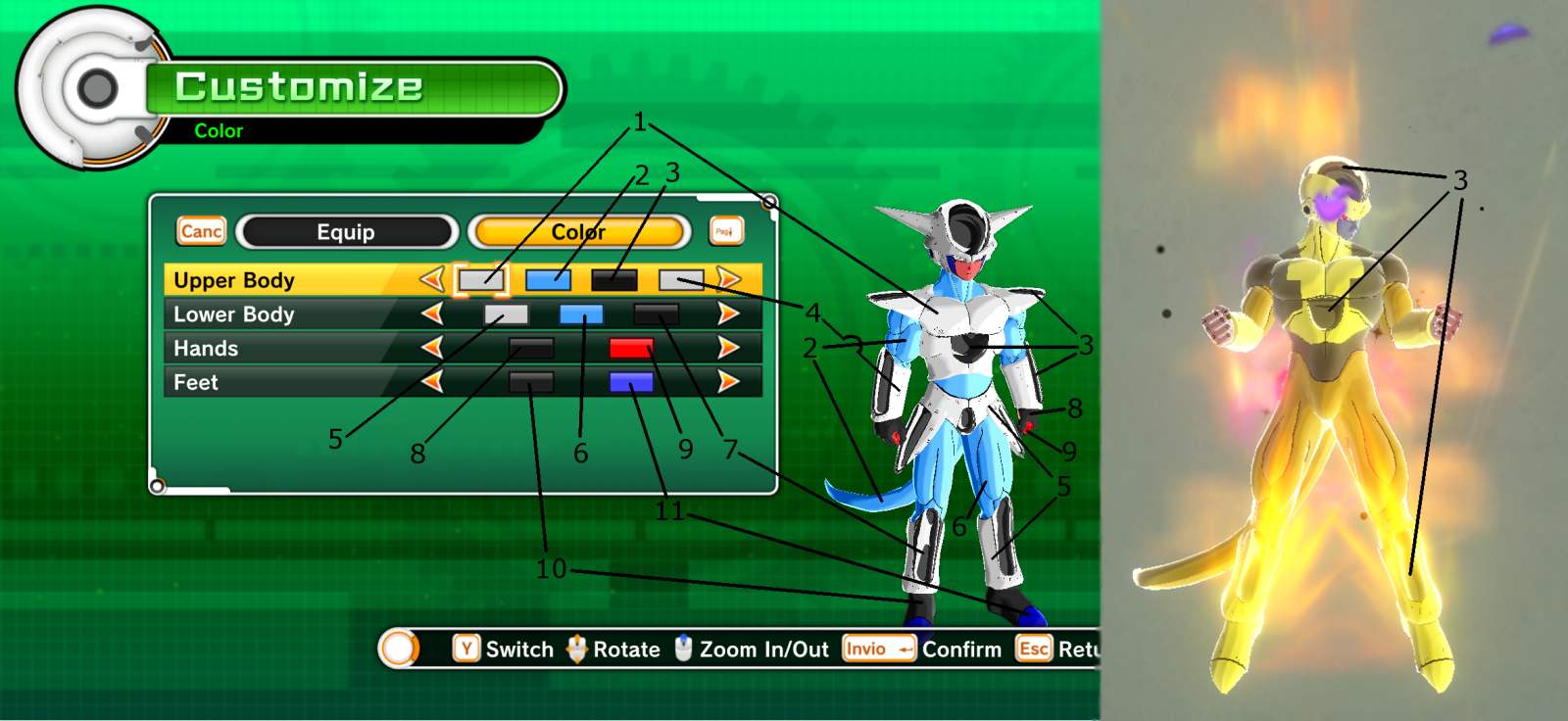 Here I am, returned to transformation mods, but this time for Frieza's Race.
Use my other mod No Racism! Skills for everyone! to be able to use SSj on other races and be able to transform.
I'm also searching for ideas to design some transformed forms starting from the base ones, go here: Frieza's Race Transofmation designs!! if you want to tell us your ideas, I've always thought that doing things in group is a lot better!
bookmark this page as I'll update it with all the transformations I'll release!
I've added a poll the the forum page, I have to change the way I create these transformations because there are too much limitations using my current way. Please vote and give me your ideas.
1.0 - Initial Relase, only base body and 1 head included.
1.1 - Added Frieza's Upper body that transforms into his perfect form. (1st image)
In the 1st image you'll see which colors control which part.
Another thing you can see is that Frieza's Upper body transforms even if there's no matching bottom part, and this is that what I want to achieve. You'll be able to equip all the parts you want, make all the combinations you like! (I'll add Frieza's bottom part in the next update!)
Also Added some files to change "Super Vegeta" and "Super Vegeta 2" (names and auras) into "Transform" and "Golden Form"
1.2 - Added Frieza's Lower body (Pants) that transforms into his perfect form. (1st image)
The colors are made to fit perfectly using Frieza's Upper and Lower parts, as they'll use the same slots. Of course they work with every other parts.
1.3 - Added Frieza's Boots that transforms into his perfect form. (1st image)
Also changed the transformed ankle pad to use the proper boot color.
1.4 - Quite an update this time!
Added Frieza's hands and head that transforms into his perfect form. (1st image)
Fixed a color problem with the reflective pad on Frieza's body, now it work as it should.
To create more advanced head transformations I had to edit all the head files, and for that reason, if you use my files with vanilla heads, they'll become invisible during transformation.
For that reason, my first golden form head is incompatible from this version, so I removed it. I'll release some golden forms soon!
1.5 - Added Froze's Golden transformation. (2nd image)
As you can see from the image, I've also made the base parts fully colorable. Equip the first "hair" variant to have the head transformation.